Housing saviors: The echo boomers
When economy picks up, housing demand will return, thanks to robust population growth.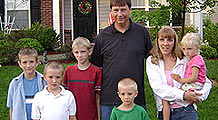 Homeowners in trouble are having mixed results applying for President Obama's foreclosure prevention plan. CNNMoney.com readers tell us their tribulations and triumphs trying to get their loans modified or refinanced.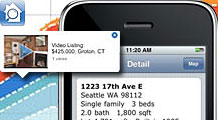 Real estate Web sites are constantly coming up with new ways for homebuyers to get information about the market. Here are 5 new sites that can make house hunting easier.
NEW YORK (CNNMoney.com) -- The seeds of a housing recovery have already been planted, according to a report released Monday. In fact, many of them were sown starting around 1979.
According to an annual state of the nation's housing from Harvard University's Joint Center for Housing Studies, once the U.S. emerges from recession, strong demographic trends will restore health to the housing market. The key is echo boomers, the 75 million Americans born between 1979 and 1995.
"There will be 5 million more echo boomers than there were boomers when they first started swelling housing markets," said Eric Belsky, executive director of the Joint Center.
As a result, household growth during the next 10 years should range between 12.5 million and 14.8 million, according to the report. All those new households mean demand for many new housing units.
"This is a powerful, powerful underpinning of future demand," said Belsky.
Headwinds
There are strong factors working against a quick recovery, however, and Belsky said it's not clear whether recent increases in housing starts and existing home sales imply a rebound.
"The best that can be said of the market is that house price corrections and steep cuts in housing production are creating the conditions that will lead to an eventual recovery," he said. "For now, markets remain under considerable stress."
And the weak economy with massive job losses is putting additional downward pressure on markets.
In many of the hottest areas, distressed properties - foreclosures and short-sales-sales - form the bulk of the business. That's good in that it clears up some inventories of vacant homes, but the steep discounts pull down home prices around the neighborhood.
That erodes equity for all homeowners and makes it more difficult for them to sell or access a home equity line of credit that could help them over financial rough spots. The home equity loan market, for example, is a mere shadow of what it was during the boom.
Low demand
As a result, the number of households spending more than half their income on housing is very high. It reached 18 million in 2007 and, given the loss of income and jobs during the current recession, that number may have risen.
Demand for homes is very limited right now. The weak economy has slowed it in several ways. Immigration has fallen, young people are less likely to move into their own places and more families are doubling up with relatives.
New household formation dipped to about 1 million last year, down from 1.4 million a year during the boom, according to the report.
Should the job losses turn around, housing markets could stabilize quickly. Inventories have already corrected to a significant amount, according to the report; the market has achieved a much better balance between supply and demand now.
"The inventory correction has been dramatic," said Belsky, "but it's not seen because demand is so low."
There is, however, a lot of pent-up demand that could power markets back up. One problem, ironically, is affordability, despite prices having dipped more than 32% from their peak, according to the S&P/Case-Shiller Home Price index. Most lenders are only offering plain-vanilla loans with strict underwriting standards, so prices must fall even further for the properties to be affordable to many potential owners.
During the boom, many buyers were able to get exotic adjustable rate loans that were very inexpensive for the first few years, allowing families to get footholds into homeownership.
Interest-only, hybrid and option ARMs enabled many homebuyers to temporarily afford to buy more expensive homes. Those loans have vanished and lenders are much more careful about making sure buyers earn enough to keep up their mortgage payment, a brake on the overall market.
The recovery, when and if it comes, does not figure to remind anyone of the boom years. Markets will not heat up quickly, according to Gary Garczynski, a homebuilder and past president of the National Association of Homebuilders, who commented on the report.
"We will not see a V-shaped recovery," said Garczynski. "It will be an L-shaped one and it will go on a long number of years."

Features

These Fortune 100 employers have at least 350 openings each. What are they looking for in a new hire? More

It would be the world's second-biggest economy. See how big companies' sales stack up against GDP over the past decade. More