CIT close to a second chance
Embattled lender expected to announce securing of $3 billion in financing to avoid bankruptcy, according to published reports.
Photos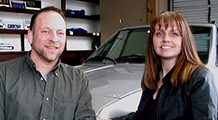 NEW YORK (CNNMoney.com) -- CIT Group was expected to announce a deal with key bondholders for $3 billion in funding that would stave off a bankruptcy filing for the cash-strapped lender, according to reports published Monday.
The Wall Street Journal and The New York Times, citing people familiar with the matter, said CIT's board approved the deal Sunday night. CIT did not return a call seeking comment.
The lender to small and midsize businesses has been scrambling to raise money during the past week after the government declined to provide additional assistance. The government had provided $2.3 billion to CIT last December.
Under the proposed deal with bondholders, the Journal reported, CIT would pay high interest rates, essentially buying time to make other needed changes.
CIT (CIT, Fortune 500) shares have lost more than 80% since the beginning of June, and closed Friday at 70 cents.
The century-old firm has been struggling with souring loans on its books and credit downgrades.
It is unclear what impact a bankruptcy failure would have. CIT, with around $65 billion of managed loans, is just a fraction of the size of the financial titans that toppled last year, ranging from Lehman Brothers and Washington Mutual to AIG (AIG, Fortune 500) and Fannie Mae (FNM, Fortune 500). And it already has sharply cut back its lending over the past year.
Still, CIT's failure would add to the pressure on small businesses at a time when they have been shedding hundreds of thousands of jobs every month.
Plus, CIT isn't just known for its startup loans. It also provides loans and lines of credit to existing small businesses.
And CIT has also been a major player in factor financing. This inolves buying invoices from manufactures and retailers, immediately paying them a portion of the invoices' face value and assuming the task -- and the risk -- of collecting payments from customers. For small businesses, factoring offers fast access to operating cash.
Additional risks
As recently as last Tuesday, many on Wall Street had been betting on another bailout. But on Wednesday, those negotiations fell apart.
In part, that's because CIT has always focused on less creditworthy borrowers.
Loan charge-offs -- representing loans written off as uncollectible -- tripled from a year ago and are likely to keep climbing. "We expect non-accrual loans and charge-off levels to remain at elevated levels through the remainder of 2009," the company said in its first-quarter report filed with regulators.
Under CEO Jeffrey Peek, who took over in 2003 after stints at Merrill Lynch and Credit Suisse, CIT expanded b eyond its traditional asset-backed lending business into hot areas such as home lending. The company pulled out of that business in 2007, but has been hit by rising loan nonpayments in its corporate finance segment, which includes small business lending.
CIT has long borrowed in the credit markets to fund its lending activities, but since the credit markets froze in 2007 the firm has had to pull back on its own lending.
CIT was historically the biggest issuer of Small Business Administration-backed loans, topping the agency's lender list year after year. Last year, it made 1,195 loans through the SBA's 7(a) program, totaling $766.6 million.
But since October, CIT (CIT, Fortune 500) has funded fewer than 100 SBA loans, totaling $65.7 million.
Ripple effect
Craig Moore is president of CiCi Enterprises, a pizza franchisor based in Coppell, Texas. CIT Group was CiCi's go-to lender for financing new franchises.
"We had used them quite a bit in the past years because they made the process easy to get through. But at the end of last year, they tightened so quick they almost stopped lending to us overnight," Moore says.
Moore had 300 franchise candidates in the pipeline. Very suddenly, half of them couldn't get loans and became non-viable, including 16 that had been working with CIT. Moore says some are still hanging on, hoping the credit markets loosen up, while other potential owners are tapping family and friends for startup money.
"We had a goal of building 80 stores this year and we may end up with 40. That drop is due to the financing issues," says Moore. "On a bigger scale, that's 40 stores which each could have hired 35 employees."
Robert Saquet, president of Eggers Furniture, a retail store in Middleboro, Mass., is wondering how his shop will be affected if CIT disappears from the factoring market.
"Many manufacturers would not be able to stay in business without a factor creating immediate cash flow," Saquet says. Three of his largest suppliers use CIT as a factor. "Without a source of cash, they would have to demand pre-payment from retail stores. Retail stores are struggling and are not able to get the credit to raise more cash, so they would have to stop buying from factories that are not able to extend terms."
Reporting by Colin Barr and Emily Maltby
Talkback: Do you work for minimum wage? How do you make ends meet? Will the increase in the minimum wage help you? E-mail you story to realstories@cnnmoney.com, and you could be part of an upcoming article.

Features

These Fortune 100 employers have at least 350 openings each. What are they looking for in a new hire? More

It would be the world's second-biggest economy. See how big companies' sales stack up against GDP over the past decade. More