The Obama biotech boost
Big Pharma's profits could be hurt by health care reform. That's one reason why drugmakers are rushing to scoop up biotechs with growth potential.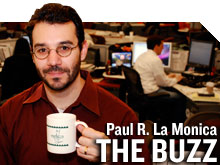 Photos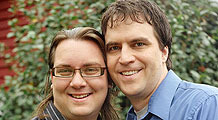 NEW YORK (CNNMoney.com) -- Fears about what President Obama's health care reform plan may do to the earnings of drugmakers has caused many Big Pharma stocks to come down with the sickness this year.
Pfizer's (PFE, Fortune 500) stock has fallen 10%, making it one of the more notable laggards in the Dow. Eli Lilly (LLY, Fortune 500) and Abbott Laboratories (ABT, Fortune 500) have both fallen more than 15%.
But biotech stocks have been a different story. The NYSE Arca Biotechnology Index is up nearly 30% for 2009. And health care reform seems to be one reason why the sector has been on fire.
Drug giants are desperate for growth and worried about the future, so they have been tripping over themselves to buy biotechs with decent profit potential -- and bidding up the share prices of the whole group in the process.
The latest big deal was announced Wednesday evening when Bristol-Myers Squibb (BMY, Fortune 500) said it would purchase Medarex, a biotech that uses antibodies to develop drugs for treating cancer and other diseases.
Bristol-Myers Squibb agreed to pay $2.1 billion, or $16 a share for Medarex (MEDX), a whopping 90% premium to where Medarex's stock closed Wednesday.
This takeover follows a slew of other notable Big Pharma-biotech marriages as of late. In May, Johnson & Johnson (JNJ, Fortune 500) acquired Cougar Biotechnology. J&J also recently purchased an 18% stake in Elan (ELN), an Irish biotech that has a joint venture with Biogen Idec (BIIB) to market the multiple sclerosis treatment Tysabri and also has a pipeline of Alzheimer drugs.
Earlier this year, Swiss drug titan Roche bought the remainder of Genentech that it didn't already own. And late last year, Eli Lilly acquired ImClone Systems, the biotech most well-known for helping to land Martha Stewart in the slammer.
Talkback: How would you fix the nation's health care system? Leave your comments at the bottom of this story.
The flurry of deals makes sense and probably won't stop anytime soon -- especially because Big Pharma is contending with a dearth of potential new blockbuster drugs in their pipelines. With that in mind, some analysts are busy trying to figure out who the next takeover candidates might be.
In a note to clients Thursday morning, Needham & Co. biotech analysts Mark Monane and Alan Carr suggested that Regeneron Pharmaceuticals (REGN) and Seattle Genetics (SGEN), two biotechs with strong oncology franchises, could be attractive to larger drug firms.
Meanwhile, Cowen & Co. analyst Ian Sanderson wrote in a report Thursday that shares of several speciatly pharmaceutical and biotech companies he follows were boosted by takeover speculation in the first half of this year. He expects that to continue for the remainder of the year.
Sanderson cited Allergan (AGN), which makes the skin treatment Botox, British biotech Shire (SHPGY) and drug delivery developer Nektar Therapeutics (NKTR) as three potential targets.
But investors need to be a little cautious. Biotech stocks are notoriously volatile, especially those of companies still in the early stages of developing drugs. The shares often trade more on news about clinical trials and less on sales and profits. (Many smaller biotechs aren't even making money.)
Of course, volatility can be good. Witness what happened with Human Genome Sciences (HGSI) earlier this week. On Monday, the biotech reported surprisingly promising test results for its injectable lupus drug Benlysta and the stock nearly quadrupled, soaring 277%. But when trials go awry, stocks often plunge. Hard.
Another reason investors need to be a tad wary is that not every biotech is going to get bought for a big, fat juicy premium. So some stocks may be well ahead of themselves.
What's more, publicly traded biotechs aren't the only game in town for Big Pharma either. Waston Pharmaceuticals (WPI) announced a deal to buy privately held Arrrow Group, a company working on generic versions of drugs produced by biotechs, earlier this year.
Venture capitalists have also wised up to the fact that Big Pharma has a lust for all things biotech.
According to figures released by PricewaterhouseCoopers LLP and the National Venture Capital Association earlier this week, VC investments in biotechs surged 54% in the second quarter from the first quarter. Three of the biggest VC investments during the quarter were in biotech firms.
So for investors that still might be intrigued by biotech's growth potential, it may make more sense to play it a little safer and look at exchange-traded funds (ETF) that track a group of biotechs.
The SPDR S&P Biotech (XBI), Biotech HOLDRs (BBH) and First Trust NYSE Arca Biotechnology Index (FBT) ETFs are among a few of the more actively traded funds focusing on the group.
Talkback: How would you fix the nation's health care system?

Features

These Fortune 100 employers have at least 350 openings each. What are they looking for in a new hire? More

It would be the world's second-biggest economy. See how big companies' sales stack up against GDP over the past decade. More