Detroit area jobless rate tops 17%
Government report shows unemployment continues to rise in the Motor City. California's Riverside area also ranks high.
301 Moved Permanently
---
nginx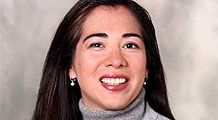 These 5 have been unemployed so long enough they exhausted their unemployment insurance - just like half a million Americans about to face the same fate. How did it happen, and how do they cope without a weekly check?
NEW YORK (CNNMoney.com) -- The Detroit metropolitan area held its position of having the highest unemployment rate among major U.S. cities, with the rate surging more than 2 percentage points to above 17%, the government reported Wednesday.
The jobless rate in the Detroit-Warren-Livonia metropolitan area rose to 17.1% last month from 14.9% in May. It was the highest of 49 urban centers with more than 1 million inhabitants in the Labor Department report.
The Detroit area also suffered the largest year-over-year increase in unemployment of any major urban center. The rate is up 8.1 percentage points from 9% in June 2008.
"We've seen continued deterioration in the entire state of Michigan," said Ken LeVasseur, a senior economist at the Bureau of Labor Statistics. "The entire state did not come out of the 2001 recession."
Michigan has been battered by the collapse of the auto industry. General Motors, a major employer in the state, declared bankruptcy at the start of June.
Motor City is the largest metro area to suffer the auto industry's woes, but it is not the only one.
Kokomo, Ind., posted a 11.8-percentage-point jump over last June. The unemployment rate stands at 19.2% in Kokomo, where one-fifth of the workforce is employed in the auto sector.
Also in Indiana, the Elkhart-Goshen metro area saw its unemployment rate increase by double digits.
Such large annual increases are "pretty much unheard of," LeVasseur said.
In California, the Riverside-San Bernardino-Ontario metro area had the second highest unemployment rate among the major metro areas, at 13.1%. The Charlotte-Gastonia-Concord metro area in North Carolina, where unemployment rose to 12.4% last month, had the third highest rate.
The government said jobless rates rose in all 372 of the nation's metropolitan areas last month. The highest rate among all metro areas was the 27.5% in El Centro, Calif., followed by the 23.1% in Yuma, Ariz. Of the 18 areas with a jobless rate of 15% or more, 8 are in California and 5 are in Michigan.
Bismarck, N.D., had the lowest jobless rate among metropolitan areas at 3.8%.
The national unemployment rate rose to 9.5% in June and many economists expect it to top 10% later this year.

Features

These Fortune 100 employers have at least 350 openings each. What are they looking for in a new hire? More

It would be the world's second-biggest economy. See how big companies' sales stack up against GDP over the past decade. More