Health reform follies: How to keep up
Lawmakers are going home for summer. But the health reform finales - and in some cases, opening acts - have been postponed to the fall.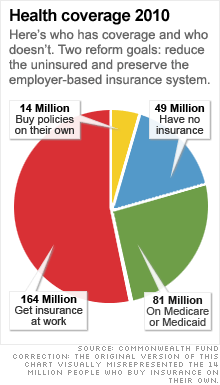 Photos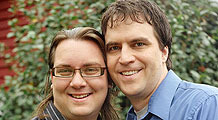 NEW YORK (CNNMoney.com) -- A lot was supposed to happen on health reform before Congress went on summer vacation. Turns out, a lot didn't. End result: The heavy lifting on health reform legislation has been pushed to the fall.
A bipartisan group of six senators from the Senate Finance Committee was supposed to unveil its health reform bill -- or at least an outline. But the group couldn't resolve some outstanding issues such as how to make sure the health insurance structures they're proposing end up being affordable.
It's also unclear whether the group will release a draft before the start of the Senate summer recess next Friday. That means the full committee, to say nothing of the full Senate, won't begin to debate the proposal until the leaves start turning a lovely autumn orange.
Meanwhile, House leaders had been promising a full floor vote on health reform before the congressional recess, which begins on Saturday. But that idea was tabled once it became clear that the last of the three committees -- the Energy and Commerce Committee -- wouldn't report the bill out of committee until the 11th hour.
That means the full House won't take up a health reform bill before fall.
So, with the finish line still far away, it's too soon to tell the final shape that health reform would take. CNN's Ed Henry put it best during his radio show: "It's like covering Jello."
Until then, here's an update on where things stand on some important questions: Will there be a public option? Who will pay for reform? When would it take effect?
What's the chance for a public option?
Those who want a public insurance plan want it fiercely, saying it's the only thing that can force private insurers to reduce costs and be more competitive. Those who oppose it are equally fierce, saying it would result in a government takeover of the heath care system.
Truth is, there's still not enough information in any of the proposals for either side to say definitively what the realities of a public option would be.
Two major bills that lawmakers will consider -- the tricommittee bill from the House and the bill put out by the Senate Health committee -- propose a public health insurance option. That public plan would compete with private insurers on a health insurance exchange -- or insurance supermarket -- that the bills also propose.
Among Democrats in the House, there is support for a public plan in theory. But progressive Democrats and fiscally conservative Democrats have different ideas as to what such a plan should look like. Republicans in the House, meanwhile, are almost universally opposed.
In the Senate, meanwhile, a public option doesn't appear to have sufficient support. So the bipartisan group on Senate Finance is expected to propose state and regional nonprofit health cooperatives to serve as a competitor to private insurers.
The cooperatives would be owned and governed by the consumers who join them. But they would receive seed money from the federal government. It's not clear whether the co-ops would hire doctors full-time to serve members or whether they would establish a network of doctors from which members could choose.
Nonprofit co-ops aren't a new idea, and some already exist today. But in order to be truly competitive in a market dominated by United Healthcare and the group of Blue Cross/BlueShield insurers, they need to attract a substantial number of people.
Sen. Kent Conrad, D-S.D., who proposed the co-op idea, has said actuaries estimate that co-ops could attract 12 million members -- potentially enough to make them competitive. But without any details on the proposal, it's impossible to independently verify that kind of estimate.
Who's going to pay for this?
That's the $1 trillion question tripping up everyone. Much of the cost would stem from subsidies to help make health coverage more affordable for low- and middle-income families, including the uninsured.
The House bill proposes to pay for reform in part by implementing various cost-saving measures in Medicare and Medicaid. It would also impose a surtax on the highest income Americans, affecting up to 1.2% of households. A surtax is a tax on top of a person's ordinary income tax.
The surtax has support among many although not all House Democrats. House Republicans oppose it.
The surtax is not expected to get much love in the Senate, where the Senate Finance bipartisan group is seen as the arbiter of what will fly as a pay-for and what won't.
The Senate group is expected to propose a slew of savings in Medicare and Medicaid. On the revenue side, it has been considering a tax on insurers for very expensive health plans -- those whose cost well exceeds the average cost of a policy for individuals and for families.
Opponents of the insurer tax -- including unions -- say the tax is likely to be passed on to consumers in the way of higher costs.
Another way lawmakers want to alleviate the cost of reform is through "pay or play" mandates on employers to provide coverage or pay a penalty that would help subsidize those who buy insurance. The Senate Finance Committee is not expected to propose an employer mandate but is expected to provide what have been referred to as employer incentives to provide coverage.
When would health reform take effect?
Not right away. In fact, health reform is going to be a long-term process no matter whose ideas end up dominating the day. Why? Because in essence it's a restructuring of one of the biggest and most complex parts of the economy.
The proposed health insurance exchange in the House bill, for instance, wouldn't be up and running before 2013, and many of the insurance reform measures wouldn't be fully in effect until 2018.
Plus a number of measures in all the reform proposals will take time - in some cases 5 to 10 years, in some cases longer - to achieve the promises of greater efficiencies, better care and cost savings.
- CNN's Dana Bash, Ted Barrett and Deirdre Walsh contributed to this report.

Features

These Fortune 100 employers have at least 350 openings each. What are they looking for in a new hire? More

It would be the world's second-biggest economy. See how big companies' sales stack up against GDP over the past decade. More