The hidden costs of Cash for Clunkers
It may be a boon for automakers now, but borrowing all that money could hit the economy in the long run.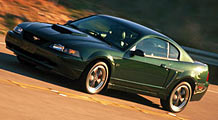 Even if you think your old car qualifies for a Cash for Clunkers rebate, you may be surprised at your options.
NEW YORK (CNNMoney.com) -- While the Cash for Clunkers trade-in program is a resounding success, it comes with borrowed money -- and we'll have to pay for it eventually.
"They are thinking cash for clunkers is free money right now," said Diane Lim Rogers, chief economist at the Concord Coalition, a group advocating fiscal responsibility. "They don't really think of what the real cost of that is."
There's little doubt the program is popular. Give Americans $4,500 for their old car that gets lousy gas mileage, and guess what -- they'll buy a new car. Cash for Clunkers has burned through its initial $1 billion in funding in less than a week, and the Senate is now considering pumping in another $2 billion.
Auto dealers and car companies are happy that sales are flowing again, even if some warn that sales are simply being bumped up from the future.
Environmentalists also don't seem to mind. Although the program only requires that the new car get 22 miles a gallon for a $3,500 rebate -- just four more than the "clunker" -- most people are stepping up fuel efficiency in a big way. One report said the average new car bought under the program gets 10 to 12 miles more per gallon, about what is needed to qualify for the full $4,500.
The new Clunkers money would come from the $787 billion allocated under the stimulus bill passed in February. Clunkers represents just a tiny portion of the total pie.
Even so, the U.S. government is running a deficit, and as debt mounts, the result could ultimately be higher interest rates as investors in U.S. Treasurys get worried about the country's financial state.
According to Rogers, a $4,500 credit right now may ultimately cost the government $10,000 by the time it's paid back with interest.
The impact of higher rates would be far reaching. "We borrow money for homes, education, to put braces on our children's teeth," said Rogers. "If it gets really expensive to borrow it will be hard to live life as normal."
The government may also respond to its problem finding lenders by simply printing more money. That erodes the value of the dollar and makes things more expensive for everyone.
It's unlikely a mere $2 billion more for clunkers will trigger this economic doomsday-type scenario. Plenty of people support the program as effective stimulus as it sticks to a mantra heard often during the debate over stimulus this past winter -- it's temporary, targeted and timely.
"It was smashing success in terms of stimulating auto sales," said John Lonski, chief economists at Moody's Analytics. "I think it will do its part in returning the economy to sustainable growth."
But even Lonski acknowledged the dangers in expanding the program too far beyond its current scope, or to other industries.
"You're leaning on the federal government to provide the lift," he said, "and that can be a bad precedent."

Features

These Fortune 100 employers have at least 350 openings each. What are they looking for in a new hire? More

It would be the world's second-biggest economy. See how big companies' sales stack up against GDP over the past decade. More