Need a job? Ask the Feds
The federal government is expected to add more than a quarter million new positions over the next three years.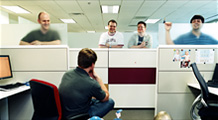 Free beer, generous vacation leave, and a say in company decisions - see how 7 innovative companies are inspiring workers and boosting the bottom line.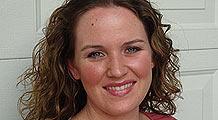 The class of 2009 graduated into the worst economy in decades, with unemployment at a 26-year high. Here's how 11 grads are getting by.
Millions of job openings!
NEW YORK (CNNMoney.com) -- If you don't have a job, there's at least one reason to celebrate this Labor Day.
The federal government is expected to hire nearly 273,000 new workers over the next three years, according to a report released on Thursday.
The 41% spike in job growth reflects "a need to replace retiring baby boomers and those leaving federal service for other reasons," according to the non-profit Partnership for Public Service, which surveyed the 35 federal agencies with more than 1,000 employees.
The agency posting the largest increase in the number of available "mission critical jobs" is the Department of Veteran Affairs, which is expected to hire more than 48,000 new workers by 2012.
Most of the new hires -- 55,000 -- will be from the public health field. In fact, more than half of the VA's hiring will come from the medical profession: The agency's hospitals will need 25,000 nurses and 8,500 doctors nationwide.
"The biggest draw comes from the fact that we're fighting two wars," said Max Stier, president of the Partnership for Public Service. "There are a lot of returning service men and women who need medical professionals to take care of them."
The second largest need is for security and protection workers, with the Partnership for Public Service predicting 52,000 new hires. That is followed by compliance and enforcement officers (31,000), legal jobs (24,000) and administrative positions (17,000).
"This hiring surge comes at a time of high national unemployment and a renewed enthusiasm for public service," the report said. "For highly capable job seekers motivated by a desire to make a difference and improve the lives of Americans, there are no better possibilities than those provided in the federal civil service."
The federal government, with 1.7 million employees, is currently the nation's largest employer. But this job growth does not necessarily imply that government is growing in size, according to the report. If all of the predicted positions are filled by the end of 2012, the federal government will still be smaller than it was during Lyndon B. Johnson's presidency.
"Agencies are adding new positions to meet an increased demand for services fueled by factors such as two prolonged wars, pressing homeland security needs and the worst financial crisis since the Great Depression," the report said.
These jobs won't be limited to the nation's capital, however. Almost 85% of federal jobs are outside of the D.C. area, and more than 44,000 government employees work abroad.
For more information on jobs and how to apply, visit usajobs.gov.
-- A CNN Wire report was used in this article.

Have you recently been laid off? Lost most of your retirement or college savings in the stock market? Dealt with the loss of the family breadwinner with no life insurance? If you've been confronted with some challenge during this recession and would like to have an expert review your situation, send an email to realstories@cnnmoney.com and you could be profiled in an upcoming segment on CNN. For the CNNMoney.com Comment Policy, click here.

Features

These Fortune 100 employers have at least 350 openings each. What are they looking for in a new hire? More

It would be the world's second-biggest economy. See how big companies' sales stack up against GDP over the past decade. More