Health care divides small business community
Scenes from this summer's town halls, where small business owners sounded off about health care reform.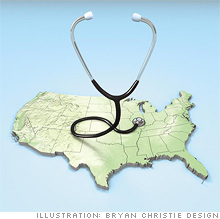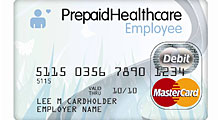 America's health care system is expensive, inefficient, and leaves many citizens without coverage. Here's what 6 entrepreneurial companies are doing about it.
(Fortune Small Business) -- Congressional efforts to revamp the country's healthcare system have sparked a fierce debate within the small business community, pitting owners who believe that reform would curb rising healthcare costs against neighbors who fear higher taxes. All sides of the debate were on display this summer as legislators met with their constituents around the country.
"It's going to cost me more money," fretted Iowa entrepreneur Joe Butler at an August roundtable that Rep. Leonard Boswell, D-Iowa, held in Polk City, Iowa.
Butler owns an engineering consulting firm and hopes to bring his contract workers on staff within the next few months. "Until it all gets settled and I know exactly what's going to happen," he said, "I'm just kind of taking it slow."
At a meeting in Sigourney, a farming town in southeast Iowa, Esther Lorda confronted Boswell about new taxes and regulations that she had heard Congress might impose on business owners who already insure themselves and their employees. "Will you guarantee that any health plan passed by Congress will include incentives for companies to keep their private plans?" she demanded. The packed room erupted in hoots and applause.
"We don't have a final bill. I trust you know that," said Boswell, who later added that he would likely support the so-called public option: a government-run insurance plan that would compete with private insurers.
But not every small business owner was cheering. Kevee Swenka, a cattle rancher who lives nearby, said he would welcome a government-run insurance plan. Swenka explained that only two private plans are currently available to him.
"Neither one of them is any good," he said. "This gives me one more option."

To write a note to the editor about this article,
click here
.