Housing industry to Cuomo: Let's work together
The housing industry is working with New York State Attorney General Andrew Cuomo to amend the Home Valuation Code of Conduct.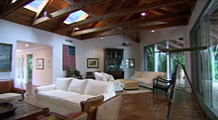 The U.S. Marshals sold Madoff's home on the shores of the Intracoastal Waterway. Check out where he docked The Bull.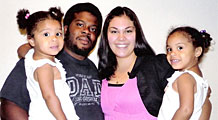 These 7 new homeowners stepped up their house-hunting to take advantage of the first-time buyer tax credit.
NEW YORK (CNNMoney.com) -- The housing industry has been universal in its opposition to the Home Valuation Code of Conduct, and on Tuesday leaders met with New York Attorney General Andrew Cuomo to discuss modifying the rules.
The code was originally designed to protect appraisers from pressure to inflate their home valuations because such actions helped fuel the housing bubble and resulting bust.
In fact, the code grew from case in which Cuomo went after now-defunct lender Washington Mutual because it pressured a title company to raise appraisal values in order to push deals through.
But realtors, mortgage brokers and builders have charged that one result of the code has been an increase in below-market valuations that have killed sales and further slowed already moribund housing markets. A recent survey from the National Association of Realtors reported that 20% of its members claimed to have lost at least one deal due to low valuations.
"The good news is they were very concerned" said Jerry Howard, the CEO of NAHB, "and they offered to be part of the solution."
He said few specifics came out of this meeting but that the lead attorneys from the AG's office agreed to join with a "summit" of industry representatives next month, in which Howard expects to refine the details of the HVCC.
Prohibitions
Right now, the HVCC bans loan officers, realtors, mortgage brokers and builders -- anyone, basically, whose compensation depends on home sales -- from ordering appraisals or exerting undue influence on appraisers. And mortgage giants Freddie Mac and Fannie Mae won't back any loan that doesn't comply with the HVCC standards.
Everyone agrees that's a noble goal and one that should be maintained, but there is a lot of room for confusion and misinterpretation of the guidelines.
"The HVCC does not prohibit interaction between housing professionals and appraisers," said Bill Garber, spokesman for the Appraisal Institute, a trade group. "But it could state more clearly what it's legal to do."
What the codes says and what it has been interpreted to mean are two very different things, according to John Brenan, Director of Research and Technical Issues with The Appraisal Foundation. "Communication boundaries have not been interpreted consistently and that has limited the amount of information available to appraiser," he said.
Real estate professionals are scared they'll be accused of violating HVCC, which can impact their bank accounts. If a mortgage loan does not follow HVCC guidelines, neither Fannie nor Freddie will buy it or guarantee it. That essentially kills the deal -- and any commission -- because there's virtually no operating secondary market for loans not backed by those agencies.
Howard would like to see a new set of guidelines, done in a frequently-asked-questions format, that more explicitly spells out the rights and responsibilities of everyone involved. That way, a home builder would know exactly how much input he could give to appraisers without going over the line.
This would be especially helpful to those operating in areas where foreclosures are predominant. These are hot zones for strife between realtors and appraisers as they try to determine what qualifies as a comparable home sale on which to base valuations.
"To say a house that needs $200,000 in repairs to make it livable should appraise at the same level as a new house next door is ridiculous," said Howard. "Right now, using these foreclosures as comparables without adjusting for condition can go unchallenged."
Realtors and builders want to be able to discuss why homes were valued at a certain level and show other comparables without fearing violation of HVCC.
Brenan believes the HVCC will reach its goal of preserving interaction while protecting appraisers from intimidation. "Over time, HVCC will evolve and will benefit all the parties," he said.

Features

These Fortune 100 employers have at least 350 openings each. What are they looking for in a new hire? More

It would be the world's second-biggest economy. See how big companies' sales stack up against GDP over the past decade. More