Generics: A prescription for lower costs
The CEO of Medco Health Solutions, one of the largest managers of insurers' prescription programs, talks about the main way Americans interact with their health care.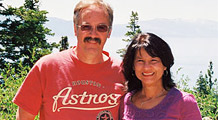 Many insured Americans are feeling overwhelmed by rising premiums, deductibles, fewer doctors who accept Medicare and shrinking coverage for prescription drugs. Here are 8 of their stories.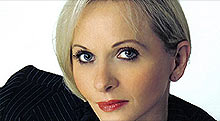 The U.S. health care system is struggling with a shortage of primary care physicians. CNNMoney.com asked readers -- especially those who are medical professionals -- to weigh in on who can help solve the problem. Here are some responses:
NEW YORK (CNNMoney.com) -- Americans think about health care every time they open the plastic container of pills ordered by their doctor.
Annual spending on prescription drugs -- more than $230 billion -- is one of the fastest-growing areas of the nation's health care costs.
How is managing drug spending vital to reforming health care? To get clarity on this, CNNMoney.com spoke with David Snow, CEO of Medco Health Solutions, Inc. (MHS, Fortune 500), a $60 billion company that manages insurers' prescription drug coverage for more than 60 million Americans.
Q. How has the recession impacted the way consumers are taking medications?
"Consumers are moving to generics wherever possible to save out-of-pocket expense, so we've had a nice uptick in generic drug use. We've also seen a reduction in brand drug use. However, we are concerned about those people who have stopped taking brand drugs when there is no generic available for that drug. That's not a good thing."
"On the part of employers, or the payers, they too are managing every dollar they spend better. With many of our clients, we're seeing their year-over-year drug cost going down as more people move from brand to generics, which cost much less."
Q. Are companies like Medco forcing consumers to switch to generics for cost reasons?
"We, as a pharmacy benefits manager, administer our clients' programs. Most payers have plan designs that mandate generic substitution. Most states have automatic substitution to a generic because it's that important relative to their financial health. Frankly, I have no problem if one of our clients says they want their customers to be able to buy a brand drug if they can pay for that luxury."
Q. Many consumers complain that pharmacy benefit managers (PBMs), like Medco, are strong-arming them to join their mail-order programs when in fact they like that face-to-face interaction with their pharmacists. They say they're charged higher co-pays if they buy their medicines in-store. Is this fair?
"Two specific thoughts. On average, when you include branded and generics in the mix, a client can save 10% across the board by moving from retail to mail. If you have a client spending $1 billion a year in drug coverage, that's $100 million in savings. That's a lot of money. The payer does have a say because they're spending enormous amounts of money when this recession is really hurting those clients."
"Two, and this is really important, human beings as a group are resistant to change. From a clinical, financial and a convenience perspective, mail works extremely well."
Q. Some doctors are frustrated by having to change their prescriptions from a brand to a generic drug because the insurer won't cover the brand-name drug. If there's no difference between a brand and its generic version, then why are they frustrated?
"I think what doctors might be talking about is a therapeutic substitution. I am talking about an identical brand for generic. For example, the cholesterol-lowering drug Lipitor versus Simvastatin or the old Zocor. They are very different drugs. That's a therapeutic interchange. That's not what I'm talking about."
"But if an [insurance] plan design requires that kind of substitution, there's always the ability of the doctor to make a phone call and get an exception. Most plans that we administer on behalf of our clients do have ability for physicians to appeal in those unique circumstances."
Q. Community pharmacies complain that they're being squeezed by PBMs who are not reimbursing them sufficiently. What's your response?
"You know who the independent retail pharmacies are losing majority of their business to? Retail drugstore chains. Guess who has more competitive prices at retail? The chains. Guess why they are beating them on price so significantly? Because the [big chains] are purchasing with scale."
"Health care is a scale game both in terms of quality and price. Doing lots of procedures drives price down and quality up. That is just the truth. The only thing I take exception with is that we are blamed for this rather that the real source. They are misdirecting their annoyance here."
Q. How do you convince skeptical consumers that insurers and PBMs really are passing along the best prices to consumers?
"Our members can go on our Web site and know exactly what an individual drug costs wherever it is available. We are transparent at the consumer level. But remember, consumers in our business pay co-pay. The true cost of the drug is still borne, especially on the branded side, by the payer. So a $25 co-pay on a brand drug is where it begins and ends for Medco's business. The rest of the price difference is borne by the payer and the payer has full transparency on that."
Q. Why is there so much secrecy surrounding pricing contracts with drug manufacturers?
"We allow third parties to audit at the contract level. What we don't want to do is make public are the individual contracts because we lose that pricing if we did it. It would actually cost our clients more if we couldn't preserve that level of privacy.
The FTC would agree with this. When you disclose at too granular a level, you actually lose pricing advantage for the consumer. You want transparency for trust, but you don't want to harm the pricing environment that's actually good for the consumer."
Q. How urgent is it to reform health care?
"It is vitally urgent. The mistake we as Americans make is that we wait until we are in dire straits. With health care, if we wait until we can wait no longer, the choice that we have to transition to a more effective will go away. We will be left with one choice, which is a socialized single-payer system."
"I believe the government should promulgate and regulate and the private sector should operate and innovate. The government needs to create a framework under which the private sector is empowered to run a better system."
It's open enrollment time for health care coverage at many companies. What do you think of your 2010 choices? Have there been major changes where you work? We'd like you to let us know. Email your thoughts to realstories@cnnmoney.com and you could be part of an upcoming article. For the CNNMoney.com Comment Policy, click here.

Features

These Fortune 100 employers have at least 350 openings each. What are they looking for in a new hire? More

It would be the world's second-biggest economy. See how big companies' sales stack up against GDP over the past decade. More