30,383: First tally on stimulus jobs
First reports show companies receiving stimulus contracts directly from the federal government created more than 30,000 jobs. They have been awarded $16 billion.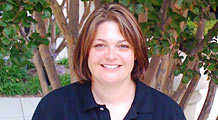 CNNMoney.com readers describe how President Obama's $787 billion stimulus package has helped them -- or hasn't.
NEW YORK (CNNMoney.com) -- The White House on Thursday unveiled the first hard data on how many jobs the $787 billion recovery act has created.
So far, companies that have received stimulus contracts directly from the federal government have created 30,383 jobs. These firms have been awarded $16 billion in contracts, and have actually been paid $2.2 billion.
Stimulus-fueled job creation has become a very controversial issue. The White House has faced blistering attacks by Republicans, who contend that the recovery act has failed to live up to its promise to put Americans back to work.
So far, the federal government has made available a total of $256.3 billion in contracts, grants and loans and has paid out $110.7 billion to state and local governments, non-profit agencies and companies. The reports released Thursday were the first in a series that provides a tally of the actual number of jobs created by the Recovery Act.
However, there was at least one major error in the initial figures, which are reported by the funding recipients. The government's recovery.gov Web site listed Sanofi Pasteur, a French vaccine company, as receiving the largest federal contract, totaling $1.41 billion.
In fact, the Department of Health and Human Services said late Thursday afternoon that the firm actually received $10.4 million.
Small slice of stimulus
The Obama administration downplayed the data released Thursday, saying it represents just a small sliver of the stimulus that's been spent since the massive recovery act was enacted in February.
"It is too soon to draw any global conclusions from this partial and preliminary data...but the early indications are quite positive," said Jared Bernstein, chief economist for Vice President Joe Biden. "The direct count by Recovery Act recipients of jobs created or saved from this small percentage of the Recovery Act exceeds our projections."
The majority of stimulus funds spent so far have gone to state and local governments. Their reports will be released Oct. 30, though some governors have already revealed preliminary data. In California, for instance, stimulus funds received by state agencies have created or saved more than 100,000 jobs
Further complicating the tally is the differing methods used to calculate the number of stimulus jobs created. The White House said last month that just over 1 million jobs had been created or saved. But this figure includes both direct jobs and positions that exist to support stimulus-created jobs, such as the deli worker who supplies lunch to highway contractors.
The recipient reports cover only direct jobs, so their numbers will be lower.
Still, Republican congressional leaders say that the stimulus package hasn't stopped the unemployment rate from soaring to 9.8%, its highest level in 26 years.
"And I was really incredulous when the vice president said about the stimulus package a little while back, in -- and this is a direct quote -- 'In my wildest dreams, I never thought it would work this well'," said Senate Republican Leader Mitch McConnell, R-Ky. "Well, we don't see any evidence whatsoever that the stimulus package is having an impact on this growing problem."
CNNMoney.com Staff Writer David Goldman contributed to this report.

Features

These Fortune 100 employers have at least 350 openings each. What are they looking for in a new hire? More

It would be the world's second-biggest economy. See how big companies' sales stack up against GDP over the past decade. More