Lose a job, follow a dream
Getting laid off is often considered a career low point, but for some it's the ultimate opportunity.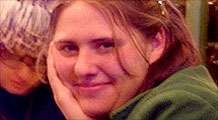 High stress and a meager paycheck are just another day at the office. Here are 15 of the most overworked and underpaid professions out there.
Millions of job openings!
NEW YORK (CNNMoney.com) -- For millions of job seekers, unemployment is a painful position they must endure until another opportunity comes along. But for some, it's the impetus to do something great.

When Masoud Modarres lost his job, he saw an opportunity to make big changes.
Modarres, 51, was the president of a small publishing company in New York that went out of business last year. But instead of panicking and then hunting for a similar position, Modarres decided it was time to follow his dream of helping people.
"Although I had been working in the publishing world for the last 25 years, I always wanted to work for a nonprofit organization, something with a cause," he said. "My wife thinks of it as my midlife crisis."
This wasn't just a whim. Two years ago, Modarres enrolled in a masters program at Rutgers University and graduated with a degree in nonprofit organization management. He also spent time volunteering with various charities near his home in New Jersey.
Once out of work, he spent over six hours a day online looking for jobs in the nonprofit field. But as the job market worsened, openings dried up. "The more I looked, the less I found," he said.
Eventually, he turned up an unexpected lead. As a long-time volunteer, Modarres had a contact at the Child Foundation, which was looking for an executive manager at the headquarters in Portland, Ore. "I never thought I would leave NYC, but when [the president of the organization] contacted me, I told myself, why not change the city if I am changing the career?"
Although his wife, Homa, had a good job as a teacher at Head Start in New Jersey, she was willing to support her husband in pursuing his dream. With both kids out of the house -- a daughter in graduate school and a son in college -- moving across the country seemed manageable.
Now, Modarres lives and works in Portland and loves it. "The city is nice, people are nice, homes are cheap, no sales tax, and I am doing what I always wanted to do: helping people."
As an executive manager, Modarres finds sponsors for needy children of Afghanistan, Iran and Indonesia. "Every day I feel that I am doing something for somebody and that gives me a really good feeling. Every day I go home happy and every morning I am eager to come to work."
Adding to his job satisfaction is a 15-minute commute to work during rush hour -- a far cry from the hour-long bus ride into New York that Modarres used to endure on a daily basis.
A job crisis turned opportunity
Our career experts say that being out of work can be an opportunity to explore a new profession or trade.
"Sometimes people, particularly if they've been in a job for a long period of time, don't know what life outside is like," said Dan King, principal of Career Planning and Management Inc. in Boston. Losing a job may even be a "blessing in disguise" he said. "It can give you the kick you need to go and explore something else."
"Step back and say, what is it I really want to do with my life?" said King.
For others who want to make a change, King recommends utilizing existing contacts to get job leads, rather than relying on online job postings or cold calls. "You don't often have the luxury of using traditional approaches, because other people will appear more qualified on paper," he explained.
Those who are interested in pursuing public service should start by volunteering like Modarres did, added Gerry Crispin, co-owner of Careerxroads, a consulting firm based in New Jersey.
"It is the absolute easiest industry to break in on because every one of those nonprofits needs volunteers."
Since it can be difficult to volunteer without another source of income, this type of change may be well suited for boomers who have acquired some wealth or who have another spouse working and are willing to accept a lower salary, Crispin said.
It's also advantageous for nonprofits that can benefit from a new pool of talent with a drive to make a difference and a career's worth of knowledge and wisdom.
"We all should have midlife career crises like that," Crispin said.

Features

These Fortune 100 employers have at least 350 openings each. What are they looking for in a new hire? More

It would be the world's second-biggest economy. See how big companies' sales stack up against GDP over the past decade. More