Pick the right pro at the right price
To keep a lid on home-improvement costs, hire only the expertise you really need.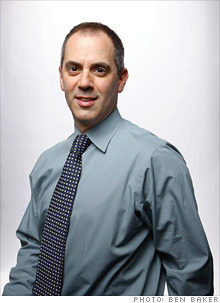 (Money Magazine) -- For anything from a small upgrade to a major remodeling job, perhaps the most important decision you'll make is whom to hire. You'll seek out a top-notch worker with a stellar reputation, of course, but first you'll have to decide what kind of expert you're looking for.
That choice can have a dramatic effect on the cost of your project. Whether you're wondering if you really need an architect to design your new den or debating whether a handyman can handle your wiring job, here's how to figure out which pro to call.
Specialist or handyman?
The difference: Electricians, plumbers, and other specialists have the know-how to tackle any project in their area of expertise, but they cost at least $75 to $100 an hour.
A handyman doesn't have that depth of experience but has the advantage of breadth: He'll not only hang your ceiling fan but repaint the ceiling too. You'll typically pay just $25 to $50 an hour for an independent handyman. Franchises such as MrHandyman.com and HouseDoctors.com will charge you more -- $50 to $100 an hour -- but are likelier to insure and bond their crews. (Both handymen and specialists may tack on an extra fee for small jobs.)
How to decide: For jobs that involve inside-the-wall changes to electricity, plumbing, or heating or cooling systems, go with a licensed specialist.
General contractor or several tradesmen?
The difference: A general contractor will handle a renovation, addition, or remodeling job from soup to nuts, bringing in whatever subcontractors he needs -- plumber, tiler, roofer, and so on. In exchange he'll mark up the subs' fees by 10% to 20%. Or you could hire those same contractors yourself and save thousands.
How to decide: If you need only one or two subs -- perhaps a plumber and a granite guy for those new counters -- and you're a veteran home improver, go for it on your own. Otherwise, a GC will spare you the hassle of getting referrals and doing due diligence on a host of pros as well as the delays and cost overruns you'll encounter by juggling multiple tradesmen yourself.
Architect or contractor?
The difference: When a contractor designs a project, he looks for efficient, cost-effective ways to achieve your goals: A family room addition is likely to be a boxy appendage off the kitchen, for example.
An architect is trained to design the new space around your family's lifestyle and to weave it seamlessly into the existing house. But his fees will also add at least 5% to 10% to your project cost -- and his design will probably cost quite a bit more to build than a general contractor's.
How to decide: Bring in an architect for any project that involves a significant alteration to your floor plan or exterior or will entail spending more than 10% of your home's value. You'll stand a better chance of coming away with a design that adds charm and value to your house.

Send feedback to Money Magazine
Features

These Fortune 100 employers have at least 350 openings each. What are they looking for in a new hire? More

It would be the world's second-biggest economy. See how big companies' sales stack up against GDP over the past decade. More