'A rival stole my staff'
Charter Oak lost 10 employees - a third of its workers - in one swoop. Four years later, the company finally got its day in court.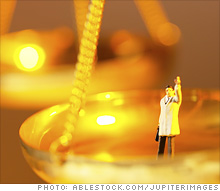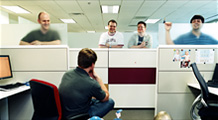 Free beer, generous vacation leave, and a say in company decisions - see how 7 innovative companies are inspiring workers and boosting the bottom line.
(Fortune Small Business) -- Last time we checked in with Debra Killian, the co-founder of Charter Oak Lending Group in Danbury, Conn. was fighting for her company's life.
In 2004, 10 employees -- or one-third of the mortgage broker's staff -- left to work for CTX Mortgage, a much larger rival. Killian claimed the employees stole 150 pending loans, worth nearly $1 million in fees, along with customer lists and boxes of confidential files. Between 2004 and 2005, Charter Oak's revenues plummeted from more than $3.5 million to $300,000.
Charter Oak sued CTX and the 10 defectors, claiming conspiracy, unfair trade practices and misappropriation of trade secrets. Four years and some $500,000 in legal bills later, the verdict arrived in July: Charter Oak lost on all counts.
"It was a complete shock," says Killian. "We lost everything that took 10 years to build in one month, because one company stole it. How is that not illegal?"
In his opinion, Connecticut Superior Court judge Vincent Roche wrote that the individual defendants, "independent contractors and 'at will' employees not under any contractual restraints with the plaintiff, could seek whatever employment opportunities were available in the marketplace without being conspiratorial about it."
Killian claims that the defendants, who received W-2s and benefits and did not hold their own valid licenses or insurance, were employees, not independent contractors -- a point that has driven Charter Oak to appeal the case.
"The fact that the judge called them 'at will' employees and also 'independent contractors' -- which are mutually exclusive -- showed an analysis that was flawed," says New Haven attorney William Gallagher, who is handling the appeal.
A spokesperson for Pulte Homes, which merged with CTX Mortgage's former parent company, told Fortune Small Business in an e-mail: "We are pleased the judge ruled in our favor in finding that there is no valid claim against CTX Mortgage under Connecticut law. We strongly believe we did nothing wrong and will continue to vigorously defend that position in court throughout the appeal process."
The lesson for other small businesses? Get your paperwork in order.
"Charter Oak didn't have confidentiality agreements and noncompete contracts," says Milford, Conn., attorney Tim Bishop, who represented Charter Oak in the original lawsuit. "They were a typical small business that grew faster than expected."

To write a note to the editor about this article,
click here
.