Don't expect a Great Recovery
Economists are forecasting that GDP grew at a 3.2% clip in the third quarter. That sounds impressive -- but it may not be a sign that a robust rebound is underway.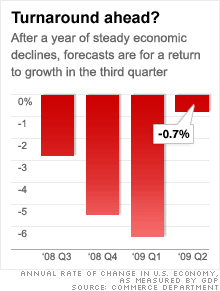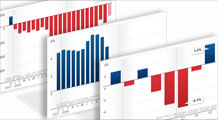 The economy has grown for five straight quarters, but there are signs that the recovery is still fragile.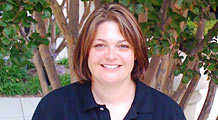 CNNMoney.com readers describe how President Obama's $787 billion stimulus package has helped them -- or hasn't.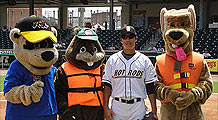 What do Bobber the Water Safety Dog, a reach-in freezer, sliced ham and 115 office chairs have in common? They were all funded with Recovery Act dollars.
NEW YORK (CNNMoney.com) -- The economy may get a good report card Thursday for the first time in a long time.
Economists are forecasting that the gross domestic product, the broadest measure of the nation's economic activity, rose at an annual rate of 3.2% in the third quarter. If they're right, it will end a streak of four quarters of the most severe U.S. economic decline since the Great Depression.
Growth resulting from this year's economic stimulus package, coupled with the restart of auto assembly lines and supplier plants that were shuttered during the bankruptcies of General Motors and Chrysler Group, are two key reasons why economists have such a bullish forecast for the third quarter.
But while there is a growing consensus that the so-called Great Recession ended some point earlier this year, some economists think that one quarter of solid economic growth does not indicate that a Great Recovery has begun.
Unemployment continues to rise and about 30% of factory capacity remains idle. Credit for businesses is still tight and consumer confidence is falling.
It's also worth remembering that the economy grew as recently as the second quarter of 2008, when rebate checks sent to most taxpayers created a sugar rush of economic activity and a 1.5% rise in GDP.
Of course, that growth wasn't enough to prevent the meltdown in financial markets last fall that touched off sharp declines over the next three quarters.
Nonetheless, GDP is one of the most important and all-encompassing readings about the economy. And after failing grades in five of the last six quarters, any growth is welcome news. With that in mind, here are some of the most important details worth examining in the report.
Return of the consumers?
Consumer spending makes up about 70% of the nation's economic activity. So in order for the economy to enter a sustainable recovery, consumers are going to need to start spending once again.
There were some mixed readings on the health of the consumer during the third quarter. The government's Cash for Clunkers program caused a spike in auto purchases in July and August. But sales fell sharply in September once the program ended.
Some economists with doubts about the recovery don't believe that consumers are in any position to start spending freely once again. So they will be looking closely for signs of any strength outside of auto sales.
David Rosenberg, chief economist and strategist for investment bank Gluskin Sheff, said consumers are "literally in a state of shock."
"I'm sorry. I don't see what the drivers of the sustainable recovery will be. A one quarter pop in GDP doesn't do it for me," Rosenberg said.
Mark Zandi, chief economist at Moody's Economy.com, added that consumers won't start driving overall growth until there is a recovery in the battered job market.
That has yet to occur. In fact, most economists think the unemployment rate is expected to keep rising and that more people will lose their jobs.
"Unless the growth translates into more jobs, it's not going to seem like a recovery to anyone other than economists," he said.
Housing recovery
Well before the start of the recession in December 2007, the bursting of the housing bubble had already become a major drag on the economy.
As early as the beginning of 2006, the decline in home sales was starting to pull down what was still healthy growth in the economy. Once home prices started to fall later that year, the problems in real estate became one of the economy's strongest headwinds.
But there were signs of life in real estate and construction during the third quarter. Home sales and housing starts were up compared to a year ago. There also has been a recovery in some measures of housing prices.
If housing actually contributed to economic growth in the quarter, it will be seen as a sign that the battered housing market has finally hit bottom and is ready for a long-awaited turnaround.
But if housing was even a slight drag on GDP, it will raise concerns that the worst isn't over for the real estate market. That could feed into the debate about whether to extend or expand the tax credit for first time home buyers and if the Federal Reserve should continue to try and keep mortgage rates low.
Zandi said more weakness in housing "argues for why policymakers should remain very aggressive to not exit out of stimulus too soon."
Inventories
Warehouses full of goods don't get the attention of soaring home foreclosures. But the biggest drag on the economy during the past year was actually due to excess inventories caused by businesses slashing production and jobs in response to weak demand.
The severe cuts in inventory that started at the end of last year brought inventories to more manageable levels. But that drop shaved nearly 9 percentage points off of growth in the first quarter and led to a 3 percentage point hit in the second quarter.
Overall, the economy fell at a 6.4% rate in the first quarter and less than 1% in the second quarter. As such, economists say what happened with inventories in the third quarter is an important measure of the underlying level of strength in the economy.
"Inventories are going to be key, not only what it means for the third quarter, but what it means for the fourth quarter and first half of next year," said Zandi, who thinks that businesses moving to rebuild depleted inventories added about a half percentage point to growth in the third quarter.
But there's a catch. A large inventory number in the quarter could be a sign that companies are looking to replenish their product pipeline too soon. And that could mean that any gains in the third quarter may be short-lived as businesses could be forced to once again trim production.
That's why Zandi said that as long as the expected increase in third-quarter GDP isn't primarily a result of expanding inventories, that should lead to more sustainable growth ahead as businesses will be able to steadily restock supplies.
Stimulus impact
Last year's stimulus package produced only a short-lived bounce in the economy. There are some concerns that this year's economic recovery package passed will similarly distort the third quarter results, as billions flowed to state and local governments as well as public works projects and unemployment benefit extensions.
"When you consider the impressive amount of government stimulus, how could you not have a positive number this Thursday?" said Rosenberg. "The economy is on so much medication, it's very difficult to know where it stands."
But other economists argue that the difference between the two stimulus packages are significant enough to not repeat the "sugar high" that occurred in early 2008.
"It's hard to say the growth will be all stimulus on this one, because a lot of stimulus spending wasn't out in the third quarter," said Lakshman Achuthan, managing director of Economic Cycle Research Institute.

Features

These Fortune 100 employers have at least 350 openings each. What are they looking for in a new hire? More

It would be the world's second-biggest economy. See how big companies' sales stack up against GDP over the past decade. More