Carl Icahn lends CIT a hand
The embattled small business lender gets a $1 billion credit line from a onetime foe as it tries to push through a restructuring plan.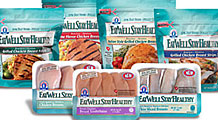 As consumers cut back, businesses are scrambling. 14 brands you know -- from an NHL hockey team to Obama's suit maker -- that are hitting the skids.
NEW YORK (CNNMoney.com) -- Small business lender CIT Group got a hand Friday from a most unlikely source: a billionaire activist investor who has spent the past month trying to foil the company's restructuring plans.
New York-based CIT (CIT, Fortune 500) said Friday it reached an agreement under which Carl Icahn will support the firm's restructuring. Icahn's hedge fund firm, Icahn Capital LP, will also provide CIT with a $1 billion credit line.
The credit line can be used as debtor-in-possession financing if CIT ends up filing for Chapter 11 bankruptcy protection -- as the company has threatened to do should bondholders fail to support its restructuring plan.
CIT wants to restructure its debt to slash its borrowings by $5.7 billion. Bondholders who sign off on the plan would get a smaller amount of new bonds and equity in the revamped firm, without forcing CIT to go through the bankruptcy courts.
This week, Icahn offered to buy some CIT debt from retail investors who he said had been "disadvantaged" by the terms CIT was offering.
Bondholders had to submit their final say on CIT's plans by Thursday evening. On Friday, the company had no details on whether bondholders had accepted the offer.
However, Reuters reported late Friday that holders of about 90% of its unsecured bonds have approved the prepackaged bankruptcy, citing two sources familiar with the matter. The company needed two-thirds approval.
But CIT is still counting ballots to see if half of the voting bondholders have approved the deal, a necessary condition, according to a person familiar with the matter cited by Reuters
The company said it had received more than 150,000 ballots and that once the final tally had been reached, the company's board of directors would make a decision about its fate.
CIT shares, which have dropped 80% this year as the company struggles to raise new money, were off 18% in midday trading to about 80 cents.
Separately, the company said in a filing with the Securities and Exchange Commission Friday that it had struck an agreement with Goldman Sachs (GS, Fortune 500) to change the terms of a loan it had originally sought from the Wall Street firm in June.
In reducing the size of the loan to $2.125 billion from $3 billion, CIT Group will pay Goldman a termination fee of $285 million and will post $250 million in collateral.
In return, Goldman agreed not to terminate the credit facility if CIT files for bankruptcy.
Prior to Friday's announcement, Goldman Sachs was poised to collect $1 billion if CIT were to file for bankruptcy, according to reports.
Fortune's Colin Barr contributed to this report.

Features

These Fortune 100 employers have at least 350 openings each. What are they looking for in a new hire? More

It would be the world's second-biggest economy. See how big companies' sales stack up against GDP over the past decade. More