Credit card issuers fight for more profit
Looming regulatory reform, ongoing loan losses and big fee hikes could mean more problems for big credit card issuers like AmEx and Capital One.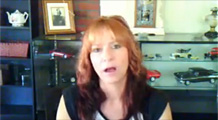 The credit card reform bill tries to help cash-strapped customers, but companies are coming up with new ways to boost profits.
NEW YORK (CNNMoney.com) -- Looks can be deceiving, especially in the credit card business.
Major card issuers Capital One (COF, Fortune 500) and American Express (AXP, Fortune 500) recently reported some of their best numbers in months and their stocks have soared. But analysts worry there are a whole host of problems that promise to fester for some time.
Experts argue that banks with big credit card businesses continue to face severe losses as the U.S. unemployment rate climbs towards 10%. And with more and more consumers falling behind on payments, there are concerns that losses for card issuers could worsen from here.
Recent projections published by Moody's suggest that losses for the credit card industry will not peak until midway through next year, somewhere just north of 12%. (A good rule of thumb is that the level of credit card losses is usually about 1% higher than the unemployment rate.)
At the same time, consumers have increasingly shifted away from credit cards, instead opting to use debit cards for their everyday payments, notes Ted Landis, a senior executive in Accenture's financial services industry group.
There is also the fast-approaching Credit CARD Act, a sweeping set of new government regulations for the industry that is poised to take effect in February.
Among other things, the new law would restrict the way credit card issuers raise fees and assess credit risk. Banks, as a result, would be left fighting over the most creditworthy of customers, notes John Stilmar, director of financial services equity research for SunTrust Robinson Humphrey.
Fighting back
Credit card companies have not taken any of this lying down, however.
To mitigate some of their losses, lenders have tried both individual and collective forbearance programs. Earlier this year, for example, a group of card issuers -- including Citigroup (C, Fortune 500), Discover (DFS, Fortune 500) and Capital One (COF, Fortune 500) -- launched a program called "Help With My Credit" for consumers struggling with their credit card payments.
Some banks have also looked to their debit card business for revenue growth or rolled out new offerings altogether. JPMorgan Chase, for example, recently introduced a whole new suite of credit cards targeted at wealthier customers.
But the most visible -- and controversial -- way that card companies have tried to counter rising losses is by raising rates on cardholders.
Between last December and July of this year, the 12 biggest credit card companies have raised the median annual rate by two percentage points or more, according to a recent study published by the Pew Charitable Trusts.
Those efforts have only intensified in recent months. Capital One, for example, swung to its first profit in a year last month, helped in large part by a massive "repricing" program of its cardholders.
Other issuers have tried cutting corners by either scaling back on rewards programs or instituting additional charges. Citigroup has already imposed annual fees on some of its existing cardholders, while Bank of America (BAC, Fortune 500) is planning on testing a similar program on a select group of customers starting next year, charging between $29 to $99 annually.
Little relief
Some analysts are arguing that those aggressive initiatives are doing more harm than good though.
With Americans up in arms, lawmakers have considered moving up the implementation of the CARD Act to December 1 or implementing a rate freeze until the new legislation takes effect.
At the same time, experts contend that sweeping interest rate increases are putting greater strain on the same consumers that are struggling to stay current on their bills -- and hurting card issuers as a result.
"For all intensive purposes, some of those borrowers are getting pushed over the edge," said Stilmar.
Lenders could get a much-needed dose of good news later this week if the latest employment figures reveal a continued slowdown in the number of job losses. That could bolster the widespread view among analysts that credit card losses will peak sometime in 2010.
Still, that may do little to help ailing firms, especially if job growth doesn't recover quickly, said Mike Taiano, an analyst with Sandler O'Neill.
"The question becomes how quickly can it [the unemployment rate] start to decline," he said. "And I think the jury is still out there."
Until an economic recovery seems sustainable, credit card companies will have little choice but to continue coping with life in a less-profitable, more highly regulated world.

Features

These Fortune 100 employers have at least 350 openings each. What are they looking for in a new hire? More

It would be the world's second-biggest economy. See how big companies' sales stack up against GDP over the past decade. More