Johnson & Johnson to cut up to 8,000 jobs
The consumer health company expects to save up to $1.7 billion by 2011 as a result of a broad cost-savings plan.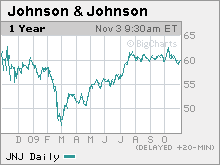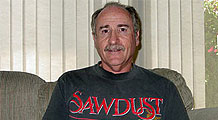 In July, CNNMoney.com told the stories of 4 out-of-work Americans who had just lost their unemployment benefits. Here's where they are today.
NEW YORK (CNNMoney.com) -- Johnson & Johnson said Tuesday that it will cut up to 8,000 employees worldwide as part of a cost-savings plan that will allow the health-care giant to expand its business.
The New Brunswick, N.J.-based company, which makes everything from mouthwash to anti-psychotic drugs, said it will cut between 6% and 7% of its global workforce.
The company will also simplify its business structure and remove some layers of management to streamline its operations. As a result, it expects to save between $800 million and $900 million this year, and up to $1.7 billion by 2011.
The plan is "designed to ensure that our company remains well-positioned and appropriately structured for sustainable, long-term growth in the health care industry," said William Weldon, J&J's chairman and chief executive.
While J&J expects to take a $1.3 billion charge in the fourth quarter, related mostly to severance payments, the company reaffirmed its 2009 earnings outlook. Excluding special items such as restructuring charges, the company expects to earn between $4.54 and $4.59 per share this year.
J&J last trimmed its workforce in July 2008, when it cut payrolls by 3% to 4%.
Weldon said in a conference call with analysts that the job cuts will help J&J become more efficient and that he is focused on growing the company.
"We think the timing is such that we have this wealth of opportunities in front of us and we need the infrastructure to take advantage of them," Weldon told analysts in a conference call.
"Health care is a great place to be," he said. "We feel very excited about the future."
However, he acknowledged that the economic outlook remains cloudy, adding that a recovery will not take hold until the job market improves and consumers become more willing to spend.
Unemployment stands at a 26-year high in the United States. Economists surveyed by Briefing.com expect the government to report Friday that employers cut another 175,000 jobs in October after a loss of 263,000 jobs in September.
"The economic headwinds are still ahead of everyone," he said. "Until we see easing in unemployment, people are going to be cautious in their spending."
Shares of J&J (JNJ, Fortune 500) were down 0.5% to $59.22 on the New York Stock Exchange.

Features

These Fortune 100 employers have at least 350 openings each. What are they looking for in a new hire? More

It would be the world's second-biggest economy. See how big companies' sales stack up against GDP over the past decade. More