Small biz lending freefall in spotlight
Treasury Secretary Tim Geithner and Small Business Administrator Karen Mills will host a forum this week on how to get much-needed dollars to America's small businesses.
Find loans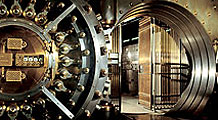 Find banks in your city that have recently made small business loans.
More
Photos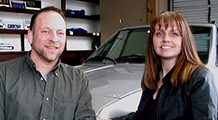 NEW YORK (CNNMoney.com) -- Several top administration officials, including Treasury Secretary Tim Geithner and Small Business Administration head Karen Mills, will meet Wednesday with bankers, policy makers and business owners to discuss the grim state of small business lending.
The meeting comes on the heels of a new Treasury report showing that the nation's biggest banks have reduced their small business lending by more than $10 billion over the past six months. Last month, President Obama ordered Mills and Geithner to convene a conference to "determine what additional steps we can take to get credit flowing to small businesses that want to expand and create more jobs."
Since the recession began, that credit has been bottlenecked. The number of bank loans backed by the Small Business Administration fell 36% in the 2009 fiscal year, despite millions in government spending on lending incentives for banks. SBA officials say the drop-off would have been even worse without the stimulus measures.
Outrage on Main Street: The meeting could feature fireworks. Small business owners would like the government to do more to shore up Main Street companies -- and when they see taxpayers lose billions bailing out Wall Street banks, their pitchforks come out.
In advance of Wednesday's gathering, Karen Mills hosted an online chat session this week to field e-mailed questions from business owners.
Chuck Blakeman, president of Team Nimbus West, a Denver-based small business advisory firm, sent in a query about how one of the administration's new proposals -- raising the cap on SBA loans to $5 million -- will be helpful when most business owners can't convince a bank to lend them any money at all.
But during Mills' online discussion, his question was paraphrased to instead ask how raising the loan cap would affect small businesses. That prompted Blakeman to fire off a blistering e-mail to the SBA afterward.
"It is one thing to hold a forum and not directly answer any of the questions asked. It is quite another to completely change the meaning of someone's question to deceptively use them to create an opportunity to blow your own horn," Blakeman wrote. "If we are going to have transparency and change we can believe in, it has to apply in this situation as well."
That's what business owners will be watching for on Wednesday. In addition to administration officials and members of Congress, attendees will include representatives of top small business lenders such as JPMorgan (JPM, Fortune 500), Wells Fargo (WFC, Fortune 500) and Huntington Bank (HBAN).
Entrepreneurs will get their say during a one-hour panel discussion with small business owners from around the U.S., and during afternoon breakout sessions. The day is slated to conclude with a discussion on how to spur job creation and economic growth.

To write a note to the editor about this article,
click here
.