1 million jobless face benefits loss in January
Extended benefits will expire unless Congress acts. Recent extension only covers workers through Dec. 31.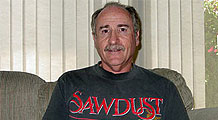 In July, CNNMoney.com told the stories of 4 out-of-work Americans who had just lost their unemployment benefits. Here's where they are today.
Millions of job openings!
NEW YORK (CNNMoney.com) -- One million people could lose unemployment benefits in January if Congress doesn't extend federal aid, according to a report released Wednesday.
The report is likely to turn up pressure on lawmakers and the president, who earlier this month enacted a record-long extension of federally paid benefits. But the law only helps those who exhaust their lifelines by year's end.
As it stands now, the deadline to apply for federally paid benefits is Dec. 31. So while unemployment benefits now run as long as 99 weeks, depending on the state, not everyone will receive checks for that long a stretch.
"Congress has less than four weeks left on its schedule to legislate this year, and unless it acts to renew the unemployment provisions during this period, the clock will run out for a million workers," said Christine Owens, executive director for the National Employment Law Project.
Those who run out of their 26 weeks of state-paid coverage in 2010 will not receive any additional benefits. The jobless currently receiving extended federal benefits, which are divided into tiers, will stop getting checks once they complete their tier.
In addition, come Jan. 1, workers will no longer receive the $25 boost in benefits or be able to apply for a 65% subsidy to continue their company health insurance coverage under the Cobra program. These benefits, along with the Dec. 31 deadline, are part of the $787 billion stimulus program passed in February.
Some 9 million people currently depend on jobless benefits as the unemployment rate continues to soar. Some 10.2% of Americans are out of work - a 26-year high - and more than a third have been unemployed for at least six months.
Wrangling on Capitol Hill
Though the recent unemployment benefits extension had bipartisan support, it took nearly seven weeks to make it from the House to the president's desk. The bill stalled in the Senate as Democrats and Republicans bickered over several amendments, including extending the $8,000 first-time homebuyer credit.
The law extends jobless benefits in all states by 14 weeks. Those that live in states with unemployment greater than 8.5% will receive an additional six weeks. The additional weeks are funded by extending a longstanding federal unemployment tax on employers through June 30, 2011.
The recent extension was the third time Congress has lengthened benefits during this economic downturn.
Another extension would likely garner support on Capitol Hill, but it's too early to say what form it would take. It could be a stand alone bill or it could be part of a bigger jobs package the Obama administration is considering.
"We're going to work as quickly as we can to get this thing passed," said Mike DeCesare, spokesman for Rep. Jim McDermott, D-Wash., who crafted the most recent extension legislation for the House.
Senate Majority Leader Harry Reid, D-Nev., plans to push for passage of an extension before stimulus program's provisions expire, a spokeswoman said.
The president's jobs forum
The expiring benefits are ramping up the pressure on the Obama administration to do more to spur job creation. The president is already trying to counter claims that his $787 billion stimulus package, which administration officials say created 640,000 jobs, is a flop.
The administration plans to hold a jobs forum at the White House in early December to brainstorm on how to get companies to start hiring again. Those invited to the forum will include CEOs, small business owners, economists, financial experts, and representatives from labor and non-profits.
Some economists are arguing that lawmakers should approve another round of stimulus to create jobs and extend unemployment benefits. But that suggestion would likely receive a rocky response on Capitol Hill.
"We all know that there are limits to what government can and should do, even during such difficult times. But we have an obligation to consider every additional responsible step that we can to encourage and accelerate job creation in this country," President Obama said last week when he announced the forum.

Features

These Fortune 100 employers have at least 350 openings each. What are they looking for in a new hire? More

It would be the world's second-biggest economy. See how big companies' sales stack up against GDP over the past decade. More