Geithner: 'The credit crunch is not over'
Small businesses took center stage as Washington power players convened to tackle the growing crisis in lending.
Photos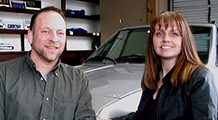 Find loans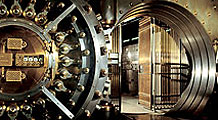 Find banks in your city that have recently made small business loans.
More
WASHINGTON (CNNMoney.com) -- One day after Goldman Sachs' CEO apologized for his bank's role in the financial meltdown, Treasury Secretary Tim Geithner called on the nation's financiers to step up and do more to fix the damage they helped cause.
"This credit crunch is not over," Geithner at a small business financing forum in Washington hosted by the Treasury. "It may feel dramatically better for large companies, but it is not over for small businesses across the country."
The nation's banking system was stabilized with taxpayer dollars, and Geithner said he holds the biggest banks accountable for passing the torch from Wall Street to Main Street.
"Banks bear some responsibility for the extent of the damage caused by the crisis," he said. "And they carry a substantial obligation to help our communities get back on their feet."
Geithner and an assortment of top Washington officials, including Small Business Administrator Karen Mills, met Wednesday with a gathering of bankers and small business owners to address the credit crunch that has plagued small business owners for more than a year. Frozen out by banks unwilling to make risky lending bets on startups and small companies, the nation's 6 million small employers are struggling.
"In my home state of Virginia, we have long-term, successful retailers who are not going to be able to hire up for the holiday season," said Senator Mark Warner, D-Va. "Small businesses have hung on as long as they can and are basically at the end of their rope."
Many voices, little consensus: The Obama administration has made several attempts to unlock small business lending, with middling success.
Stimulus provisions aimed at motivating banks to increase their participation in the Small Business Administration's loan programs helped staunch the bleeding, but 2009's SBA loan volume still fell sharply from the year before. Last month, President Obama unveiled a new set of proposals, including increasing the cap on SBA loans and offering community banks ultra-low interest government loans. Business owners and bankers gave the plan a lukewarm reception.
The day-long forum Treasury hosted on Wednesday was aimed at generating fresh ideas.
Participants enthusiastically plunged into brainstorming, offering up a blizzard of suggestions. Many targeted specific, technical obstacles that have slowed the flow of small business loans, like onerous paperwork requirements for SBA-backed lending and the regulatory problems banks face if too many of their small business loans default.
Senator Warner touted a proposal he sent to President Obama last month, with the endorsement of 32 other members of the Senate. Warner is backing the creation of a $50 billion small business lending pool, drawing on $40 billion from TARP (Troubled Asset Relief Program) funds and $10 billion from participating banks. Bankers would manage the loan pool funds, but because the money would stay off their books, banks wouldn't be able to simply absorb it into their own working capital.
"I think we need to be exponentially more aggressive," Warner said of the government's response to the deepening crisis.
Geithner seemed to agree. He and other officials acknowledged that the small business situation remains critical.
"As we wind down programs that help big banks, we are committed to doing more to help small businesses access the credit they need to grow and hire new workers," Geithner said.
That was a refreshing to hear, said Steve Steinour, CEO of Huntington Bank (HBAN). There was "clear recognition that the successes so far are not adequate."
Huntington, based in Columbus, Ohio, has kept its small business lending steady through the recession. It made almost 1,000 loans last year through the SBA's primary loan program, totaling $141.4 million. Steinour found Wednesday's brainstorming session fruitful.
"The SBA got an awful lot to work from -- a very rich palate," he said.
The SBA plans to compile the conference comments into a report that will be sent to President Obama and publicly released online.
Why it matters: One theme recurred throughout the day: Scarce credit is preventing small business owners from creating jobs.
With the unemployment rate topping 10%, that's a critical obstacle to the nation's economic recovery. Entrepreneurs like William Ortiz-Cartagena of San Francisco were on hand to illustrate how financing can translate directly into jobs.
Ortiz-Cartagena is the owner of Gentle Parking, a company that coordinates parking logistics. He banged on bank doors repeatedly to find loans to get his company launched, with no success. Finally, in February, he landed a $10,000 loan from Opportunity Fund, a community development financing fund that specializes in working with underserved populations. Gentle Parking now has a staff of 12.
Lack of financing is keeping the company from expanding further, Ortiz-Cartagena said.
"Once we have the tools, we got it. We'll take care of the rest," he said. "I am excited to see the government actually rolling up their sleeves and talking to me."
They're talking. The next step is action. Which won't be easy.
Banks remain under tremendous pressure to shore up their balance sheets and avoid risky loans -- which small business loans typically are. Defaults have spiked this year as companies struggle to keep up with their bills, even as their sales deteriorate.
"There are no quick fixes," Federal Deposit Insurance Corporation chief Sheila Bair said at the conference. She expects the current quarter to be a rough one for banks, which are still suffering losses from past bets gone bad.
But until someone -- the banks or the government itself -- starts lending, small companies will continue to feel shut out from recovery efforts.
Lani Hay, the founder of technology services firm Lanmark Technologies in Fairfax, Va., has seen her credit lines slashed and her financing options dry up. She compared the current situation with business owners and bankers to a middle-school dance: Boys on one side, girls on the other, and a wary refusal to mingle.
SBA Administrator Mills liked the analogy. "We have our marching orders," she said. "We have to get on some music and get people dancing."

To write a note to the editor about this article,
click here
.