Black Friday on iPhone: There's an app for that
Applications to help holiday shoppers, led by one with maps of more than 1,000 U.S. malls, are drawing lots of downloads.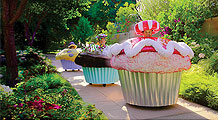 Each year, Neiman Marcus unveils a handful of over-the-top fantasy holiday gifts. Take a quick spin through the luxury retailer's 2009 Christmas Book and you just might forget about scaling back this year.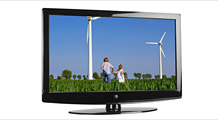 An early peek at holiday ad circulars shows that post-Thanksgiving shoppers can score crazy deals -- like an LCD HDTV for half price, or a Nikon camera marked down 40%.
NEW YORK (CNNMoney.com) -- Tech-savvy holiday shoppers are hoping a new iPhone application will help them beat the rush on Black Friday.
For $2.99, owners of Apple's (AAPL, Fortune 500) popular smart phone and its iPod Touch player can download Mall Maps - You Are Here, a portable database of mall floor plans, store lists and other information intended to help shoppers avoid some headaches this holiday.
On Tuesday, after being named one of the "essential apps" for Black Friday, Mall Maps rose from 18th to 9th on the list of most popular paid reference apps on the iTunes store. That's six places ahead of the iPhone version of the Bible.
Medl Mobile, the company that developed Mall Maps, would not disclose how many apps have been sold, but co-founder David Swartz believes it could become one of the most popular apps on the iTunes Store as the holiday shopping season gets into full swing.
While Mall Maps is useful for avid mall-goers, "most people who are using the app are using it because they want to get in and out quickly as possible," Swartz said.
He said the app, which has information on more than 1,000 malls nationwide, is also a boon for travelers. For shoppers who are spending the holidays away from home, "[the app] will help you know the malls just as well as the local teenagers," Swartz said.
But Mall Maps is by no means the only Black Friday app out there.
Dealcatcher.com, an online repository of coupons, recently launched a free iPhone app called TGI Black Friday. The app, which boasts over 8,000 Black Friday deals from major retailers, is aimed more directly at bargain hunters.
ShopSavvy, a free app for the iPhone and phones using Google's (GOOG, Fortune 500) Android mobile operating system, is designed to give comparison shoppers more power. The app allows users to scan the barcode of an item with the phone's camera. It then pulls up listings for that item at competing retailers with prices and reviews.
The popularity of such apps reflects a "significant change" in consumers' behavior, said Ronald Goodstein, a professor of marketing at Georgetown University's McDonough School of Business.
"People are now targeting their purchase trips, they're not browsing like they used to," Goodstein said.
He said apps such as Mall Maps help consumers "cherry pick" the best deals and cuts down on the amount of time they spend in the mall, adding "That's not great news for the retailer."
Retailers have already been struggling with a major downturn in consumer spending as the weak economy and record-high unemployment have crimped household budgets. But some industry analysts argue that Americans have put off spending for so long that there is now a lot of "pent-up demand" heading into the holiday season.
The National Retail Federation, an industry group, said Tuesday that retailers are expecting a 16% increase in traffic this year. A whopping 57 million people said they would "definitely" head to stores on the day after Thanksgiving, up from 49 million in 2008, according an NRF survey.
"While consumers are still expected to remain cautious with their holiday spending, the anticipation of Black Friday deals seems to be coaxing shoppers out of hibernation," Pamela Goodfellow, a senior analyst at BIGresearch and NRF spokesperson, said in a statement.

Features

These Fortune 100 employers have at least 350 openings each. What are they looking for in a new hire? More

It would be the world's second-biggest economy. See how big companies' sales stack up against GDP over the past decade. More