Toyota to reconfigure 4 million gas pedals
Japanese automaker said the move is aimed at fixing a sudden acceleration safety issue.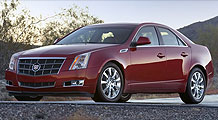 It turns out the day after Thanksgiving is a great day to shop for a car. Here a few deals that deserve special attention.
Find your next Car

NEW YORK (CNNMoney.com) -- Toyota announced Wednesday that it will fix gas pedals in millions of cars for an accelerator problem that had previously been blamed on floor mats.
The automaker said that "the shape of the accelerator pedal will be reconfigured to address the risk of floor mat entrapment." Floor pads of the vehicles will also be changed.
Irv Miller, group vice president of environmental and public affairs for Toyota, said in a teleconference that the changes will apply to at least 4 million vehicles.
In addition, the National Highway Traffic Safety Administration said Wednesday this "vehicle-based remedy" was intended "to fix a sudden acceleration safety issue involving floor mats trapping accelerator pedals in various Toyota and Lexus models."
Drivers of the vehicles should remove the floor mats until they can have their vehicles reconfigured by Toyota, according to Miller. He also said that the distance between the gas pedal and the floor plan was the problem, and that there was no electronic issue with the vehicles.
Miller declined to say how much this reconfiguration will cost Toyota.
In October, Toyota issued a safety warning for 3.8 million Lexus and Toyota cars because of potentially deadly floor mats.
Toyota said the reconfiguration applies to the following models:
2007 to 2010 Camry
2005 to 2010 Avalon
2004 to 2009 Prius
2005 to 2010 Tacoma
2007 to 2010 Tundra
2007 to 2010 ES 350
2006 to 2010 IS 250
2006 to 2010 IS 350
In a separate issue on Tuesday, federal regulators announced the recall of 110,000 Toyota pickup trucks. The U.S. highway safety agency said road salts can cause "excessive corrosion" to the frame of the Toyota Tundra.

Features

These Fortune 100 employers have at least 350 openings each. What are they looking for in a new hire? More

It would be the world's second-biggest economy. See how big companies' sales stack up against GDP over the past decade. More