Jobless claims plummet to 14-month low
Number of initial filers for unemployment insurance sinks to 466,000, the lowest since Sept. 13, 2008.
Photos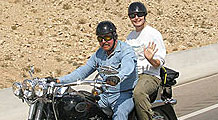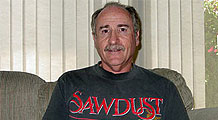 In July, CNNMoney.com told the stories of 4 out-of-work Americans who had just lost their unemployment benefits. Here's where they are today.
Millions of job openings!
NEW YORK (CNNMoney.com) -- The number of first-time filers for unemployment insurance fell to 466,000, the lowest level in 14 months, according to a government report released Wednesday.
That's the lowest number in the Labor Department figures since the week ended Sept. 13, 2008, and a decrease of 35,000 from the previous week's 501,000.
A consensus estimate of economists surveyed by Briefing.com expected 500,000 new claims in the week ended Nov. 21.
The 4-week moving average of initial claims was 496,500, down 16,500 from the previous week's average of 513,500.
The report is usually released on Thursdays, but it was posted a day early this week because of the Thanksgiving holiday.
"It seems to be a statistical pop," said Tim Quinlan, economist at Wells Fargo. "As much as I'd like it to continue, I don't see claims continuing to fall at this pace."
Still, Quinlan said he expects a gradual decline in initial claims throughout the coming months.
"If you told the average person that we're five or six months into a recovery, they'd probably want to shoot you because it doesn't feel that way to them," Quinlan said. "But we are seeing more encouraging signs overall, and unemployment claims will be part of that."
Continuing claims: The government said 5,423,000 people filed continuing claims in the week ended Nov. 14, the most recent data available. That's down 190,000 from the preceding week.
The 4-week moving average for ongoing claims fell by 98,500 to 5,712,250.
But the slide in continuing claims may signal that more filers are falling off those rolls and into extended benefits.
Continuing claims reflect people filing each week after their initial claim until the end of their standard benefits, which usually last 26 weeks. The figures do not include those who have moved to state or federal extensions, nor people who have exhausted their benefits.
Administration efforts. Earlier this month, the Labor Department reported that the nation's unemployment rate rose above 10% for the first time since 1983.
A separate government report said 1 million people could lose their unemployment benefits in January if they don't receive further extended federal aid. President Obama signed a bill to extend government-provided unemployment insurance by up to 20 weeks, but the law applies only to those whose benefits will expire by the end of 2009.
The Obama administration said earlier this month that it will hold a jobs forum on Dec. 3. Obama will meet with labor representatives, financial experts and other business leaders to discuss the continued problems with unemployment.
State-by-state data: Only one state reported an initial claims increase of more than 1,000 for the week ended Nov. 14, the most recent data available.
Claims in Florida rose by 1,313, which a state-supplied comment attributed to layoffs in the construction, trade, service and manufacturing sectors.
Twenty-two states said that claims fell by more than 1,000. California reported that claims declined by 7,987; Texas had 4,710 fewer claims; Pennsylvania saw a dip of 4,321; Wisconsin had 2,716 fewer claims; and Ohio claims shrank by 2,486.

Features

These Fortune 100 employers have at least 350 openings each. What are they looking for in a new hire? More

It would be the world's second-biggest economy. See how big companies' sales stack up against GDP over the past decade. More