Bank of America pledges $5 billion more for small businesses
As President Obama demands banks do more for small companies, Bank of America says it will reverse some of its lending decline.
Photos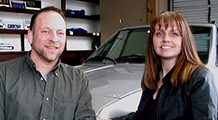 NEW YORK (CNNMoney.com) -- Bank of America pledged Monday to increase its lending to small and medium sized businesses by $5 billion next year. The announcement immediately followed a White House meeting at which President Obama pressured the nation's biggest bailed-out banks to start reinvesting in the rest of the economy.
"Bank of America is determined to do our part to help the economy grow next year and reduce unemployment by making every good loan we can make," CEO Ken Lewis said in a statement.
Lewis acknowledged the key role that small businesses play in creating jobs, calling them the "lifeblood" of the U.S. economy. "Our improved financial condition and our optimism about the economy will allow us to step up lending to support these clients," he said.
Bank of America (BAC, Fortune 500), based in Charlotte, N.C., is currently the second largest small business lender in the U.S., behind only Wells Fargo (WFC, Fortune 500), according to reports filed to the Treasury Department. Bank of America ended September with $41.9 billion in small business loans outstanding. That tally includes credit lines, credit cards, traditional loans and other financing.
But like most other big banks, Bank of America has pared back its lending through the recession. Since April, when top banks began submitting monthly reports on their small business lending, Bank of America has shaved its outstanding loan balance by 5%, or $2.2 billion.
Bank of America also cut back drastically this year on its lending through the Small Business Administration's flagship loan program. SBA lending represents a small sliver of all small business lending, but it's an important indicator of trends in the broader credit market.
Bank of America made 308 SBA-backed loans, totaling $17.6 million, in the SBA's 2009 fiscal year, which ended in September. That's a 90% drop from the bank's year-earlier lending, when Bank of America made 3,354 loans, totaling $121.4 million.
Bank of America has struggled this year with big losses in its small business loan portfolio.
Last fall, as the Wall Street crisis turned critical in the wake of Lehman Brothers' collapse, CEO Ken Lewis famously referred to the bank's small business portfolio as a "damn disaster." In the first nine months of this year, Bank of America wrote off $2.2 billion in small business lending as bad debt, a default rate of almost 16%. By comparison, the bank's charge-off rate on commercial loans to larger companies was just 1%.
But the bank's executives have recently taken a more optimistic tone. "We think we are close to the peak in small businesses losses," CFO Joe Price told analysts in October.
Obama turns up the heat: The next set of Treasury reports are due later this week, with updates on October lending from the 22 biggest recipients of government bailout funds. In previous six months, those banks cut their small business lending by a cumulative total of $10.5 billion.
In his Monday meeting with the chief executives of 12 of the nation's largest banks, President Obama emphasized the "extraordinary assistance" the financial industry received from taxpayers.
"We expect some results," Obama told the bankers. "I'm getting too many letters from small businesses who explain that they are credit worthy, and banks that they've had a long-term relationship with are still having problems giving them loans."
Banking industry representatives point to rising default rates, and say they're having trouble finding creditworthy small business borrowers. Obama is unimpressed by that excuse.
"I urged these institutions here today to go back and take a third and fourth look about how they are operating when it comes to small business and medium-sized business lending," Obama said after his meeting.
All of the participating banks said they would be willing to institute a policy of "second looks" at loans that had thus far been rejected, White House Press Secretary Robert Gibbs said in a press briefing after Obama's meeting.
So far, despite multiple attempts by Washington policymakers to revive the small business lending market, bank vaults have stayed slammed shut. The White House is trying yet again to change that.
"I think that the bully pulpit can be a powerful thing," Gibbs said.

To write a note to the editor about this article,
click here
.