About 167,000 Acuras recalled for fire risk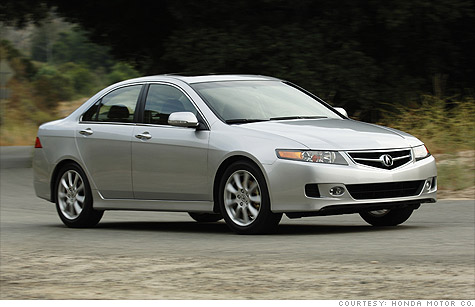 NEW YORK (CNNMoney.com) -- Honda Motor Co. is recalling 167,000 cars from its luxury Acura division because of the risk of a fire in the engine compartment.
The automaker is recalling Acura TSX sedans with 2.4-liter 4-cylinder engines from the 2004 to 2008 model years because hoses that carry power steering fluid could become brittle and begin to crack. Power steering fluid could then leak out and come into contact with hot exhaust parts causing smoke and possibly a fire.
Honda has only received notice of one incident resulting in a fire, the automaker said in an announcement.
Honda dealer will repair the problem by installing a new power steering hose, o-ring gasket and replacing the power steering fluid. Owners of the affected vehicles can go to owners.acura.com/recalls or may call (800) 382-2238 for more information, Honda said.