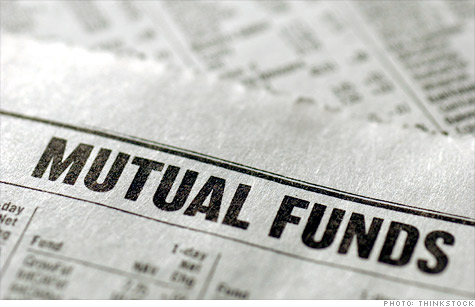 Despite several years of performance setbacks, Dodge & Cox's fund managers aren't afraid of risk.
(MONEY Magazine) -- The nine-manager team that runs this blue-chip-oriented portfolio has never been afraid to go against the crowd in its quest for bargain stocks.
From the late '90s, when the fund eschewed tech shares for industrials, to the present, when the managers are betting on long-forgotten former champs like Microsoft (MSFT, Fortune 500) and Pfizer (PFE, Fortune 500), Dodge & Cox Stock (DODGX) has always tended to find deals in names that others are overlooking.
The question is whether this strategy, which failed the managers during the financial crisis, will restore the fund to glory.
A solid record, but ... Despite its long-term success, the fund stumbled in recent years.
With industry-leading experience and annual fees of just 0.52% -- well below the average of 1.26% -- Dodge & Cox Stock has "always been a good, reliable core holding with a better batting average than most," says Morningstar analyst Dan Culloton.
Indeed, this value-minded fund has beaten 95% of its peers over the past 15 years, owing to the fact that it avoided the dotcom debacle and actually made money during the 2000-02 bear market.
Alas, Dodge & Cox Stock could not avoid being walloped by the global financial crisis in 2008. In fact, that year the fund lost six percentage points more than the Standard & Poor's 500 index. Ever since, it has been trying to claw its way back, with mixed results.
Betting on banks -- again. Dodge & Cox has moved back to the sector that led to its slump in 2008.
The steep losses that the fund suffered in 2008 stemmed largely from big bets on banks and insurers like AIG (AIG, Fortune 500). So you'd think management would be gun-shy of loading up on this sector, right? Think again.
Dodge & Cox Stock's stake in financials is actually larger today than it was during the crisis. Two of its five biggest holdings are Wells Fargo (WFC, Fortune 500) and Capital One (COF, Fortune 500), and the fund has even started building a position in beleaguered Bank of America (BAC, Fortune 500).
This is because -- not in spite -- of the lessons the managers learned four years ago, stresses co-manager Charles Pohl. "Even though the industry has seriously recapitalized and is past the worst part of the credit cycle, financials are priced very attractively today," he says.
That '90s show. Will bets on old highfliers that have since fallen on hard times pay off?
Lately the fund has also favored once-fast-growing stocks that aren't as hot or expensive as they were in the '90s -- but that still pose risks. Top holding Hewlett-Packard (HPQ, Fortune 500), which fell 38% in 2011, faces faltering demand for PCs and stagnant sales of its printers and servers, so a turnaround could take years.
At Pfizer, patent losses on blockbusters like Lipitor are outpacing the pipeline of new drugs. But like Corning, a stock that Dodge & Cox Stock has bought and sold repeatedly at a profit over the years, these beaten-down blue chips are part of a bigger plan, says Pohl. "We keep our eyes on something good," he says, "buy it when it plummets, and then wait until someone is willing to pay too much."
Do you know a Money Hero? MONEY magazine is celebrating people, both famous and unsung, who have done extraordinary work to improve others' financial well-being. Nominate your Money Hero.