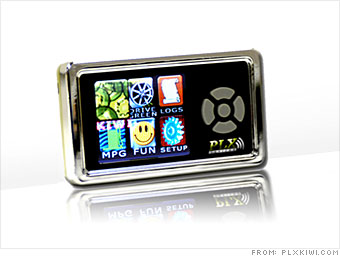 Plug the Kiwi into your car and find out if you're getting the highest MPG you can.
Q.
I've seen gadgets that promise to improve my fuel economy. Do they work?
A. The U.S. Environmental Protection Agency has tested hundreds of these gizmos. Some have you add liquids or pills to the tank; others have you add an underhood magnet or a vortex generator in the air-intake system.
So far the EPA has found none that delivers significant savings; some can even damage your engine. The only devices that stand a chance of improving your miles per gallon are those that modify not the car but your driving habits.
Consider a real-time fuel-economy reader - such as the Kiwi ($299) - which installs easily on your dash and includes lessons to help you accelerate less aggressively and otherwise drive in a way that reduces your mileage.

NEXT: Dump your gas-guzzler...

Last updated August 12 2008: 6:04 AM ET
Email
|
Print
|

Digg this story
|

RSS