The carmaker is realigning itself around four core brands while looking to ditch two more.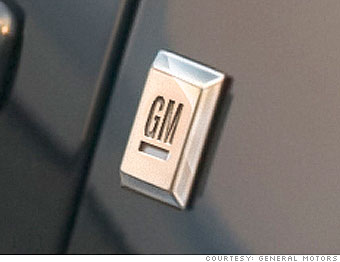 In its new marketing structure General Motors has identified four "core" brands. Two other brands might be dropped altogether and another has been relegated, officially, to "niche" status.
For the most part, the plan, which was announced Tuesday, is a refinement of a strategy GM has been working on for years. But with congress watching, the automaker seems to be going at it with more public commitment.
Essentially, GM has its mainline brand - Chevrolet - and a luxury brand - Cadillac. Instead of a single brand in the middle, GM has the Buick-Pontiac-GMC "brand channel" which covers pickups to entry-level luxury cars to small economy models.
Everything outside of that core is disposable. And now GM is finally looking at disposing more of it.
NEXT: Pontiac
Last updated December 03 2008: 1:00 PM ET
Email
|
Print
|

Digg this story
|

RSS