Innovate - and then be patient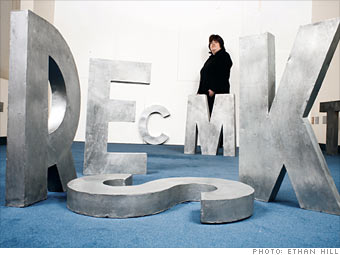 Bitstream (
No. 25
) succeeded by creating forward-looking technology for markets that didn't yet exist.
Founded in 1981, Bitstream innovated far ahead of existing markets and spent years waiting for clients to embrace its technology. Many companies still stored their data in file cabinets in the late 1990s. But Bitstream saw opportunity in the growing volume of digital information. In 1998 it launched PageFlex, an application that allows businesses to pull customer contact information from their databases to produce personalized web and print mailings. Such technology is now ubiquitous.
Bitstream also foresaw two other key trends: the popularity of online marketplaces and the emergence of open-source font software that would empower a new community of indie font designers. In 2000 Bitstream launched MyFonts.com, which offers more than 60,000 fonts. Bitstream takes a 35% cut of all sales. The firm's latest bet is ThunderHawk, a cell-phone Web browser that could break big if mobile Internet use takes off.
Bitstream has always spent more on R&D than on sales and marketing, but that's changing.
"We beat the market and developed the products," says Bitstream CEO Anna Chagnon. "Now it's time to grow aggressively."
Read more about Bitstream: A tech firm learns to see the future

NEXT: Eliminate the middleman - and keep reinventing