Eliminate the middleman - and keep reinventing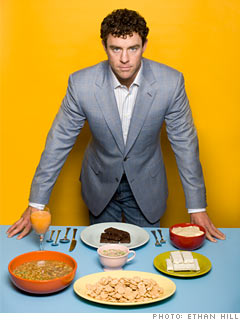 Like a dieter stuck at a demoralizing plateau, Medifast (
No. 47
) could have given up.
During the 1980s, Medifast sold weight-loss products and nutrition bars through a network of health-care professionals who prescribed them to the clinically obese. But in the mid-1990s health insurers stopped covering many diet-food products, including Medifast's. Revenues plunged from $14.4 million in 1997 to $6 million the next year. CEO Brad MacDonald cut his staff from 200 to 11, and sales stagnated for the next five years as he fended off bankruptcy.
MacDonald knew Medifast had to rethink its business model. He decided that shaping up the firm would require a different distribution method: selling directly to consumers. With the help of a new recruit, controller Mike McDevitt, Medifast built a customer-service call center, added e-commerce functionality to its Web site, and poured money into online and print direct-response ads. By 2007, the firm's overall sales had shot up to $84 million.
But more obstacles lay ahead. In early 2007, Barron's magazine reported that MacDonald had adopted a pseudonym to tout his firm on Yahoo Finance message boards - and that he had instantly handed the CEO title to McDevitt when caught. The publication also questioned the efficacy of Medifast products. Between the competition and the bad press, Medifast took a financial hit: It came close to being delisted by the NYSE in late 2007, when its market cap fell below the exchange's required threshold.
Medifast has once again crawled back from the brink, launching a network of franchised weight-control centers and increasing its advertising spending. Medifast's stock has risen slowly since March. First-quarter revenues are up 25% over the same period last year, putting the firm on track for annual 2008 sales of more than $100 million.
Read more about Medifast: A diet food vendor scores by blowing up its business model

More galleries