We checked in with several of this year's FSB 100 companies for tips on what they've learned through their torrid growth and occasional stumbles.
Gamble on your best prospect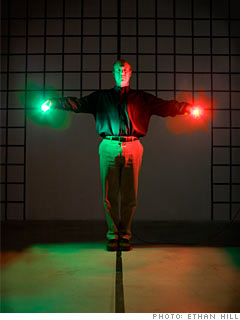 One day Astronics' future CEO, Peter Gundermann, saw the light. Literally. It was coming from the inside of his Honda.
"I was inside a business jet back in the late 1980s, and it struck me that my Honda CRX had a much better illumination system than that plane," says Gundermann, 45. "I said to myself, 'When it comes to lighting up airplanes, we can improve this industry.'"
The epiphany was well timed: Gundermann had taken over Astronics' aircraft lighting division a few days earlier. He began persuading Astronics' executives that the company should focus on bringing new technology to airplane wiring and lighting. They soon agreed and began the difficult process of selling off more than half-a-dozen other product lines.
Gundermann's insight - call it capitalizing on your core competence - boosted Astronics' fortunes too. The company, No. 1 in this year's FSB 100, reported an impressive 43% growth in revenues last year, to $158.2 million. That's nearly five times its sales in 2003. Earnings per share more than doubled last year.
Read more about Astronics: Advice from No. 1: Follow the light.

NEXT: Expand your horizons