Partying through the pain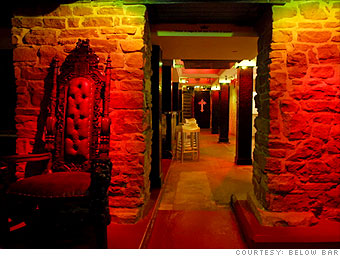 When the economy is slumping, Bill Ward gets the karaoke pumping.
Ward, owner of Below Bar in Denver, Colo., has made every Wednesday at Below an economic-misery-themed, karaoke-backed party. The weekly Recession Sessions offer "recession proof" drink specials, such as $2 Late-on-Your-Rent Lager (a.k.a. Pabst Blue Ribbon Beer) and a $5 Fill-up (PBR and a shot).
"People are struggling a little bit, so we came up with some deals for them," Ward says.
The deals, which Below started offering back in April, aim to not only help struggling customers "put off the inevitable" (as their advertisement flyer recommends), but to also help the bar maintain clientele during the slump.

NEXT: Booze now cheaper than gas