As China makes big moves to break into the first world, U.S. companies that manufacture there face soaring costs in a region that used to be the home of cheap, outsourced production. Here's why prices have jumped - and how 4 small companies are being crunched.
Going green has businesses seeing red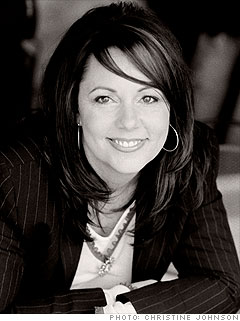 Melanie Corpstein
CEO, Adorable Originals
Started manufacturing her line of dolls in 2003.
Cost increase in past five years: 20%
Beijing's initiatives to curb pollution have resulted in the closure of many dirty factories, while remaining manufacturing plants face stricter environmental regulations. New, clean technologies, water management and recycling efforts aren't cheap, and small-business owners who outsource to China see the changes are in their bottom lines. Corpstein's Phoenix firm, which manufactures toys and clothing, has seen her profit margins for her line of dolls shrink since she began manufacturing them in China in 2003.
"In this economy, it's not a great time to raise prices," she says. "We are stuck between a rock and a hard place, and end up having to absorb the cost."
NEXT: Labor controls