The iPhone is no longer the only touchscreen 'smart phone' in town. But are the challengers a better value?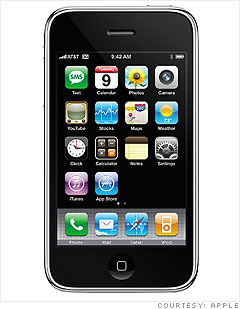 A triumph of fun and function, the iPhone is the easiest to use and the most versatile. The variety of applications and entertainment is impressive. The Web browser is unmatched. Plus, early kinks are worked out in version 2. The drawback: While AT&T has the fastest data service, its voice service can be spotty.
Screen size:
3.5 inches
Camera:
2.0 megapixels
Carrier:
AT&T Wireless
Wi-Fi:
Yes
Memory:
8GB or 16GB built in
Price:
$199 for 8GB, $299 for 16GB
Cheapest plan:
$70 a month
Buy if:
...you value style, ease of use, and on-the-go entertainment.
NEXT: Runner-up: BlackBerry Storm
Last updated January 02 2009: 11:32 AM ET
Email
|
Print
|

Digg this story
|

RSS