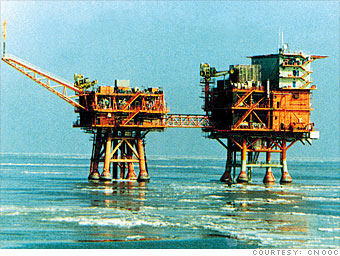 Headquarters: Beijing
P/E (2008 est.): 17.9
As one of China's three big oil companies, CNOOC is well placed to capitalize on the rising price of crude oil.
China also highly regulates its oil industry, which should help the company. For example, CNOOC is the only company authorized to enter into offshore production-sharing contracts with foreign companies off the coast of China.
Morningstar analyst Feliz Li points out that one concern for the company is rising production costs, which could hurt profits. Still, CNOOC's earnings per share are expected to grow more than 44% this year.
And CNOOC is also an offshore producer of natural gas, a fuel that the Chinese government has been promoting as a clean and efficient fuel as it expands its natural gas infrastructure. CNOOC's government-owned parent company is expected to boost gas purchases this year, which should provide a further lift to sales and profits.

NEXT: Empresa Brasileira de Aeronáutica S.A. (Embraer)

Last updated June 20 2008: 1:19 PM ET
Email
|
Print
|

Digg this story
|

RSS