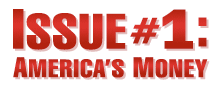 Issue #1: America's Money - Everyday on CNN
Are you buried under a pile of debt and need help getting out? Did you recently manage to pull yourself out of debt?
Tell us about your experience with debt and how the current credit crisis is affecting you. Send us your
photos and videos
, or
email us
to share your story.
NEXT