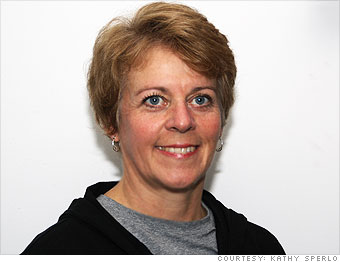 A shorter work week is giving Kathy Sperlo some respite from the cost of gas.
Fund raiser, 52, St. Louis, Mo.
In order to save time, energy and money, my employer is letting us start a compressed work week. We will work 36 hours in four days. I've chosen to work 7 a.m. till 4 p.m.
My commute is 18 miles each way, and this will certainly help save gas and money for me! I'm excited too about a three-day weekend every week.
This is our schedule for the summer, but I think we might have to go back to a five-day work week at the end of summer. I appreciate my employer's efforts to help us stretch a dollar.
In September, there is a possibility that I can carpool with a friend who works about 3 miles away from my office. As gas continues to escalate, carpooling will become a certainty, I think!
I'm 52 years old. I expected things to be easier at this point in my life.
NEXT: Brian Washburne: To grandma's house we don't go
Last updated September 25 2008: 3:44 PM ET
Email
|
Print
|

Digg this story
|

RSS