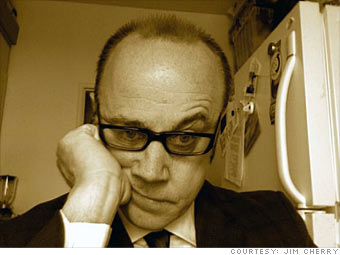 Climbing gas prices don't bother Jim Cherry. High prices will help curb fuel consumption, which is worth the pinch at the pump, he says.
Writer, 49, Los Angeles, Calif.
Yes, I feel the pinch at the pump as much as anyone. But I'm glad to pay, as high gas prices appear to be the only factor making people conserve this precious resource.
Saving gas helps control carbon dioxide emissions, lessens our dependence on hostile foreign countries and curbs sales of dangerous, wasteful SUVs.
High gas prices are a positive benefit all around, and no, I don't work for an oil company or own stock in one.
NEXT: Jim Wright: Retirement dream shattered
Last updated September 25 2008: 3:44 PM ET
Email
|
Print
|

Digg this story
|

RSS