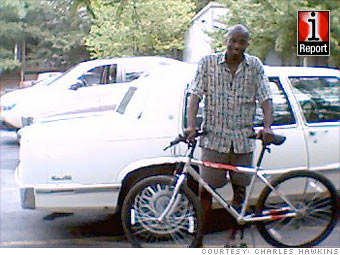 Charles Hawkins and his wife traded in their car for two bikes to beat the high cost of gas.
Autobody repairman, 43, Fort Wayne, Ind.
It cost me over $500 monthly to keep my car. With the price of gas so high, going back and forth to work was [costing] over $20 a day - so my wife and I decided to trade our car for two bikes.
Not only will we save about $1,800 by September, we'll help our [charitable] foundation give the money to kids who need it the most.
NEXT: Steve Hougom: Bills piling up
Last updated September 25 2008: 3:44 PM ET
Email
|
Print
|

Digg this story
|

RSS