From Bill Miller to Derek Jeter: 40 great minds share the best money lessons they ever learned.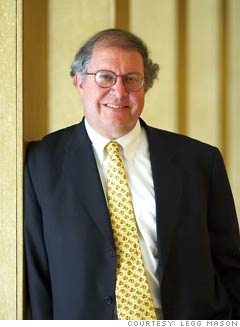 Bill Miller
Manager, Legg Mason Value Trust
I was nine years old, and I saw my father reading the financial pages. They didn't look like the sports pages or the comics, so I asked him what they were. He said, "Well, these are stocks." I said, "What's a stock?" And he said, "See this thing? This represents a company. And see this 'plus .25'? That means that if you own one share of this company today, you have 25¢ more than you had yesterday."
And I said, "I can have this thing yesterday, I can go to sleep, wake up and have 25¢ more and not do any work?" And he said, "Yes." I had come in from mowing the grass for three hours to earn 25¢. So the lesson I took was that in the stock market you can make money without doing any work. And since I have always had an almost infinite capacity for indolence, I thought, "This is great."
Of course, I realized only many years later that you could earn the market rate of return by doing no work, but to earn an excess rate of return certainly does require some work!
Compiled by Kelsey Abbott, Max Alexander, Suzanne Barlyn, Michaela Cavallaro, Peter McDougall, Daphne Mosher, Kristi Oloffson, O.C. Ugwu and Mike Woelflein

NEXT: Don't follow the herd

Last updated July 22 2008: 11:27 AM ET
Email
|
Print
|

Digg this story
|

RSS