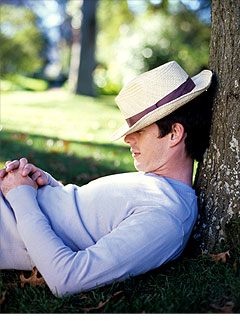 Scientists have joined poets in declaring that money really won't buy you happiness. Research shows your net worth - along with other "circumstantial" factors like your job or where you live - accounts for just 10% of your overall well-being.
According to professor of psychology Sonja Lyubomirsky, author of "The How of Happiness," people in general have a genetic propensity toward feeling good that determines about half their happiness. Another 40% is influenced by how you spend your time.
Why? You quickly get used to money and things. Activities, on the other hand, are fleeting and endlessly variable, which means you don't get so jaded about them. So stop glowering over the size of your 401(k) balance and go do something.
Run a 10K. Learn to play the trombone. Happiness is not something to acquire and save up; it's something you pursue.

More galleries

Last updated August 16 2008: 4:37 PM ET
Email
|
Print
|

Digg this story
|

RSS