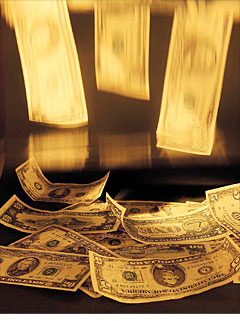 Pros:
Microlenders can be an alternative for those with imperfect credit. Though most loan less than $5,000 per person, others have been known to hand out as much as $25,000.
"They are typically more flexible with the loan terms and what they will accept as collateral," Lowles says. One of the largest microlenders is Accion Texas, but government programs can help, too, depending on the project. AmeriCorps, for example, loans small amounts to companies that work in disaster areas.
Cons: They're hard to find and they don't give much. "Microlending is limited in the USA compared to other countries," says John Arensmeyer, executive director of the Small Business Majority, a small-business lobbying organization.
Furthermore, microlenders often take just as long to evaluate your business as banks do. "They usually took 15 to 30 days, but in this economy it's 45 to 60 days," says Cynthia Nevels of the North Dallas Small Business Development Center. "Like at other institutions, resources are scarce."
"Social lending" businesses such as Propser and Lending Club are looking to fill that gap, directly connecting potential borrowers to individuals with cash to lend. Such services can bring in quick cash, but the riskier the loan, the higher the interest rate will be.

NEXT: Friends and family