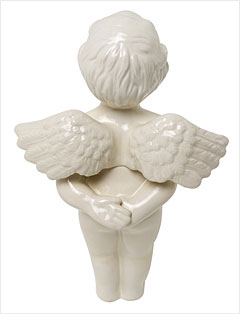 Pros:
Angel investors are wealthy individuals who invest at the very early stages of promising ventures. The typical angel is a business owner, so you can also get expertise and human capital from the deal.
"It's almost like the 3Fs [friends, family and fools], except that they don't know you," Siegel says. "Likewise, the process can move very quickly and there can be flexibility in the structure of the return." Also, there are dozens of angel groups across the nation to tap; the Angel Capital Association has details.
Cons: "They are wildcards," Siegel warns. "They have their own rulebook, because it's their own money."
"It is essential that the requirements of the deal are laid out before the angel invests," says CPA and business consultant Robert Chalfin. Also, as with venture capitalists, bringing in an angel means you'll have another shareholder in the company.

NEXT: Credit cards