Michael Downey - Rejected, but bouncing back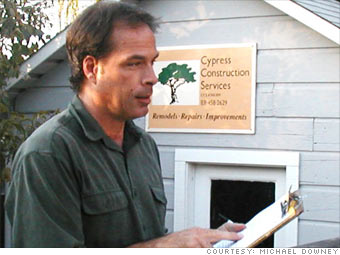 Owner, Cypress Construction Services
Santa Cruz, Calif.
My construction company has grown from a one-man show to 14 employees, grossing $1 million annually. Last year, the phone stopped ringing - nothing was coming in. I tried bank loans but got nothing.
Then I tried the "receivables loan" people, who promised a great package that would just skim off my credit card sales for repayment. After 2 months of endless document requests, phone calls and e-mails, I was turned down by all of them. The reason? Too much fluctuation in my credit card receivables. One month, $20,000. The next, $2,000. They want a business like a restaurant that has very little fluctuation in their credit card receipts.
As a footnote, we've had the best year ever in 2008, and, knock on wood, have had no need to be soliciting loans.

NEXT: Gary Golden- Foresight kept us above water