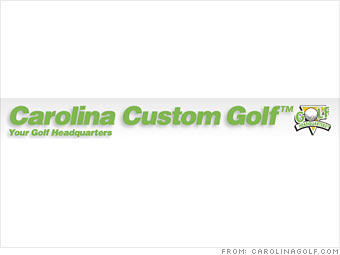 Raleigh
Opened: 1971
Closed: Oct. 31, 2008
There's no shortage of golf courses in North Carolina - but there's no shortage of Dick's Sporting Goods or Golf Galaxies, either. Carolina Custom Golf, a six-store local chain based in Raleigh, fought the big-box sporting good giants for more than a decade, but it couldn't hold its ground any longer.
"There's really more people in Raleigh selling golf supplies than there ought to be," said co-founder John Bunn, who counts about nine big-box golf retailers within a few miles of his main shop. "I guess we got squeezed out."
John and his brother Julian founded Carolina Custom Golf 37 years ago as a club repair shop. Over time, their 300-square-foot workshop grew into a series of full-sized retail stores with 28,000 clients, including pros Jose Maria Olazabal and Laura Davies.
The brothers decided at the end of this summer to close down when they saw that for the third year in a row, the number of golf rounds played in their area went down.
"We offer by far the most personal service in the area, and most of our employees have been with us for a long time," said John, who officially closed his doors at the end of last month. "It's pretty sad."

NEXT: Alfa Leisure