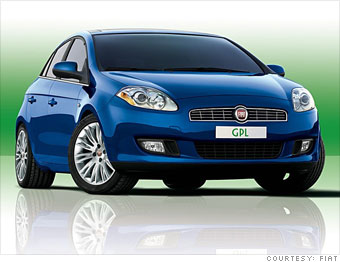 About the size of a Pontiac Vibe small wagon, the slick-looking Bravo could also be basis of a compact wagon or even a sedan for the American market.
"They'll have to do a quick patch job and put a trunk on it," said James Bell, publisher of Intellichoice.com
They might not need to that, though, thinks Matt Stone, executive editor of Motor Trend. Younger buyers have caught onto the idea that hatchbacks and wagons make for efficient use of space in a small car.
The Bravo is a stylish car and it's fairly new on the market, said Stone.
"I'd take that over a Dodge Cailber in a second," he said.

NEXT: Alfa Romeo 159

Last updated April 30 2009: 1:08 PM ET
Email
|
Print
|

Digg this story
|

RSS