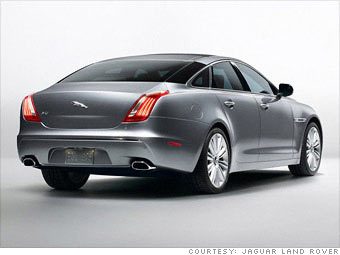 As with the current model, the new XJ has an all-aluminum body. Aluminum is an expensive material, but it's very light. Jaguar claims this car weighs at least 300 pounds less than a similar steel-bodied car.
Jaguar also claims an environmental advantage. Aluminum is an easily recycled metal and about half half of the aluminum in the new XJ's will come from recycled material, Jaguar says.
The 2010 XJ will be powered by Jaguar's new line of 5.0-liter V8 engines that debut this Summer on the 2010 XK sports cars. Each will come with a six-speed automatic transmission.
The base engine produces up to 385 horsepower and, in this car, will help provide combined city and highway fuel economy of about 19 miles per gallon. The top-of-the-line supercharged engine will be capable of producing 510 horsepower with overall fuel economy dropping just one mile per gallon.

NEXT: Luxury space