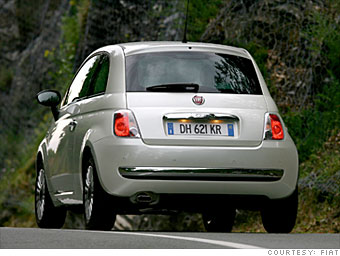 While Americans are downsizing their rides, the 500 may be taking things too far, said Erich Merkle, an auto industry analyst and editor of the Web site Autoconomy.com.
"A Ford Escape is smaller than an Expedition," he said, "but it's a lot larger than a 500."
The 500 also faces a familiarity problem. While retro cars are supposed to recall memories of another time, few Americans have ever driven a 500 or, for that matter, have even seen one in the flesh.
"If you look at the Mini Cooper, it has a retro look to it," he said, "but Americans remember the Mini Cooper."
Given its challenges, Fiat's decision to build this car in Mexico is a smart one, Merkle said, because Mexico has free trade agreements with Latin American countries as well as with the U.S. and Canada. That means there's not too much pressure to sell a lot of 500s here. If it flops, the factory can simply send more cars south and fewer north.
"I think it's a great car for Mexico and Latin America," he said.

NEXT