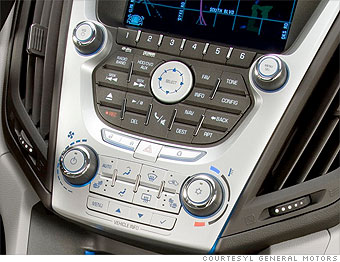 Various recently introduced or redesigned Cadillac, Chevrolet, GMC and Buick models
This one of those handy features that you could have in your car for years and never notice, all the while needlessly missing hours of great radio shows and ball games.
On several of General Motors' newer cars and SUVs, higher-end stereos have a Pause/Play button along with the usual controls. You'd probably just figure it is for the CD and MP3 players.
In fact, it has special powers. When you arrive at your home or the store and you're in the middle of a radio show, you can just hit Pause. The sound stops as the car records the show. When you get back to the car up to a half hour later, you can just hit the button again and hear everything you missed.

NEXT: Toyota: Remote touch